One of the videogame trends of the last few years in the field of triple A development, unfortunately, are the referrals. It happens very often that some of the most anticipated titles fail to arrive on the market on the first established date, and the causes are many. Just last night we had to witness the umpteenth postponement of Skull and Bones, but against all expectations a few moments ago we understood that even SCORN, another highly anticipated title, will miss its launch date previously announced.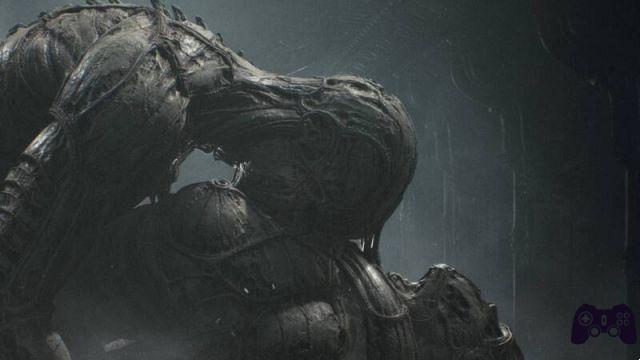 Ebb Software's first work was expected for October 21st, but with an unexpected communication we are told today that the first-person horror title will be released a week earlier. SCORN, which has stood out since its first announcement, it will now be released on October 14th, anticipating its arrival on the market by seven days. Super positive news, which goes against the trend of important postponements that we talked about above.
The announcement came this afternoon, when a new surprise trailer was released on the official SCORN account. Within the new movie we can see a sequence that showcases the awakening of an unspecified being, and immediately after we discover the change in the game's launch date. This advance had not been aired, but in recent days we have been able to discover some new details about the game thanks to a long gameplay video.
You've waited long enough… pic.twitter.com/KNDeCoFMe2
— Scorn (@scorn_game) September 29, 2022
This advance means that the launch of SCORN is even less missing, with the new dark universe of Ebb Software that will open its doors to the most curious only in a few weeks. Finally, we remind you that the first work of this studio is making its debut will be released from day one also within the Xbox Game Pass subscription service (you can also subscribe through Amazon), both on Xbox Series X|S consoles and on PC.