Samsung Neon is the new creation of the South Korean company that responds to the users' request for an increasingly "human" transition of a virtual voice assistant.
The company claims that what it has achieved is like "a computationally created being who reasons, looks and behaves like us".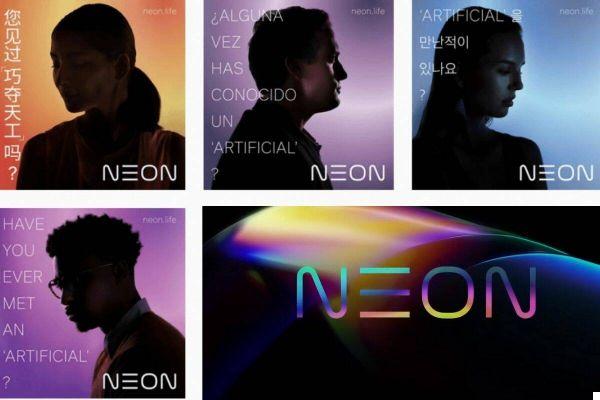 The novelty is that Neon will begin to be installed in Samsung smartphones starting from the end of the year. This was stated by the CEO of the division STAR, that is the branch of the company that deals with advanced technology and research. The executive also stated that he has the "human" assistant already installed on his Galaxy in a "test" version and that by the end of the year, as mentioned, it will arrive in its first stable form.
This means that Neon technology is ready to come into contact with humans after about two years of development. The final form will be able to learn skills, express opinions and accumulate memories. Unlike the current voice-only assistants, Neon will have its own dedicated App with the presence of a voice, but also of a face that during the dialogue it will replicate emotions like humans.
Furthermore, Neon is able to do much more: the teacher, a Yoga instructor, tell stories, take a stand on arguments and many other things.
But now the question is: Samsung Neon sostituirà Bixby? The STAR CEO also states that the answer for now is no, both can coexist. Let's imagine, however, given the power of Neon, there will be a transition to the new assistant gradually.
Do you want a Samsung smartphone under 200 euros? Galaxy A41 is new, will be updated for years and has excellent performance for everyday use. You find it here at the best price.