Bad news for those who use a recent Android smartphone: the application Samsung health it will soon stop working. The software platform dedicated to health that the Korean manufacturer first thought exclusively for its smartphones and then made it available for all Android devices is forced to abandon some older models. Will your smartphone be among those that have reached the end of support?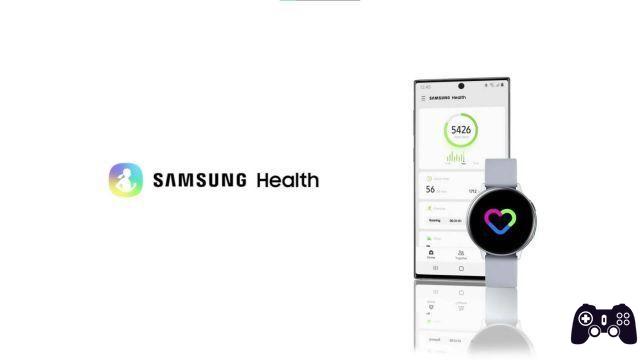 Samsung announced that its application dedicated to fitness and health, Samsung health, it will no longer work on some smartphone models. It is not the first time that something similar has happened, very often software applications and services stop working because the advancement of the technologies on which they are based no longer allows them to work on old operating systems.
And that's exactly what happened, Samsung has decided to abandon the development of the app in question for Android 7.0 Nougat or earlier. Not only then the smartphones of third-party manufacturers, even its own Galaxy that have been shipped over the years with Samsung Health pre-installed will no longer be able to use it.
Not bad, however, all devices that arrived on the market after August 2017 should currently have Android 8.0 Oreo or later, while some of the smartphones that hit the market before that time may have been updated over the years. It is therefore expected that the smartphones that can no longer count on the application are a minimum percentage.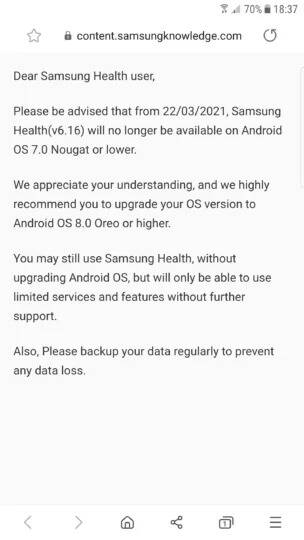 According to the note you can see in the screenshot above, the app will stop supporting older smartphones, Galaxy and otherwise, starting from March 22, 2021, you will then have about a month to find an alternative service, such as Google Fit, and somehow save your personal data.
The Samsung Galaxy Buds Live True Wireless (TWS) earphones are available on Amazon for just € 129,95.