But do you remember how good LittleBigPlanet was? How amazing it was to dive in that world made and fueled by pure fantasy, where everything was as realistic as playfully implausible? Forgetting the originality of the IP born 14 years ago is really difficult, especially when it is capable of teaching us even the functioning of logical systems such as NOT or AND in order to create small, great amateur level design masterpieces.
When Sackboy: A Great Adventure was announced, close to the presentation of PS5, I can't say I was completely convinced of the 3D direction that the gameplay of the series was taking. Clearly, I had equally high expectations of the capabilities of Media Molecule, which had already delighted us with high quality level design three times (five, if we consider the chapters for PSP and PSVITA).
Now that Sony has begun to bring its most important productions to our PCs, such as God of War or Horizon Forbidden West, it is reasonable to expect many other releases of PlayStation Studios titles. Sackboy: A Great Adventure is one of them, finally scoring the arrival of the LittleBigPlanet series also on PC. The examination of the work, since it is a real port of the console version, will therefore not focus on aspects such as narration or gameplay, but what you are about to read is a technical analysis which I hope will be as complete as possible.
However, let's lay some cognitive foundations for all those who are interested in the title and want to find out more: we have ahead a 3D platformer with a fixed view, in perfect Super Mario 3D World style, in which we will play the role of the iconic wool puppet of Media Molecule. The narrative structure, which surrounds the gameplay by creating a context, tells of the arrival of the evil Vex in the Sackboy village: his plan is to conquer the Imagisphere, the imaginary world of the series, in order to create his own ideal reality based on fear.
Nothing more classic, in short. All sorts of mature or articulated themes, as well as complex gameplay elements, are set aside in favor of a work that never tries to be taken seriously, and that's fine. As we have already told you in our full review, Sackboy: A great adventure is a platformer that knows how to enforce itself and which constantly boasts of a very high quality level design on PS5 as well as on PC.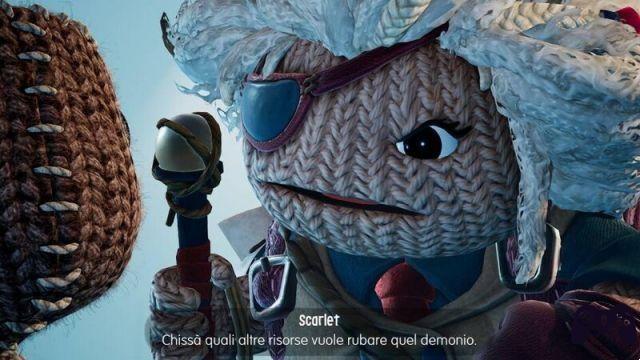 Sackboy: A grand adventure to its full potential
The port therefore presents a long series of graphic options designed to adapt to the different configurations and needs of PC players, with the possibility of seeing the effects of the changes in real time as well as their weight on the VRAM. Among these we have the support for ultrawide monitors with a ratio of 21:9 and the possibility of reaching i 4K and 120 frames per second, also with ray tracing and DLSS. If you think it's too difficult a goal to achieve, don't worry, because the overall optimization work has turned out to be more than excellent if we exclude a small, big problem.
I got to try Sackboy: A Great Adventure on a PC with a Ryzen 5 2600 and an RTX 2060 which, although they are not particularly performing today - and generally struggle to achieve important results - this time they proved to be more than enough to enjoy the title. With this configuration we have in fact been able to play with all graphics settings maximizedwithout encountering any problems.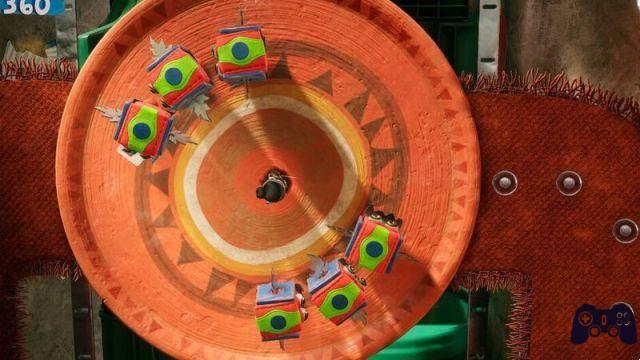 Against stuttering
The real flaw, as also highlighted by other sources, is that Sackboy: A Great Adventure on PC really suffers from stuttering issues. This happens especially in scenes where there are many moving objects on the screen, such as the introduction itself which shows the entire Sackboy village. Even during gameplay, if you pay close attention, you may notice some constant instabilities in the frame rate, sometimes even when lowering the graphics settings, but I found that this is an issue with the frame limiter, which is set to "unlimited" by default, due to the variable refresh rate.
By setting the framerate value to the most suitable one in relation to our monitor, stuttering is greatly reduced, although it remains slightly present. Clearly, I'm not talking about a problem that irreparably ruins the gaming experiencehowever I also recognize that upon careful analysis and comparison with the PS5 version it's hard not to notice the difference.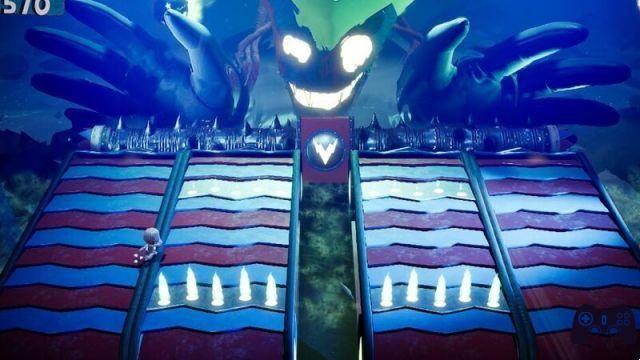 Another point against the PC, although not at all impactful and even less pronounced, could be the loading of scenarios, which is a few seconds slower than on a PS5. As you might imagine, it's not something that spoils the game and could convince you to buy the Sony console rather than buy Sackboy: A Great Adventure on PC, but I think it's fair to point this factor out in the review phase.
Overcome these small porting flaws, the rest of the analysis can only be uphill. Every single aspect of the title, on PC, is an improvement on what was done on PlayStation 5, starting from the graphic sector which can enjoy objectively superior technical characteristics than those of the console and which, therefore, further validates the entire graphic system and the artistic sector.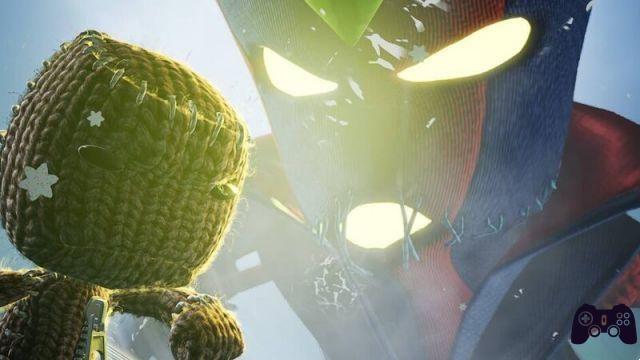 PC versus PS5, again
Sackboy: A great adventure is a work that shows in every scene an extremely playful and sometimes childish playful stage, drawing strength from a great level of realism. A list of important improvements increase the overall quality of the image on the screen, and among them it certainly is antialiasing, which gives new life to all the objects shown on our monitor. A clear example can be the fuzz surrounding the fabric of Sackboy himself, now much more visible and pronounced, although anti-aliasing can cause some inaccurate blurring when the protagonist is at a distance from the view.
However, they have been substantially revisited ray-traced reflections and shadows. In the first case, if we make a direct comparison with the PS5 version, we can see how the lights shown in the reflections are now less sharp and more blurry, while the objects have a geometry more consistent with the reference source. To summarize, ray traced effects now follow more specific rules in relation to the material they are played on and the angle of view, greatly raising the bar of realism. The same goes for the shadows, which now have a decidedly more faithful shape when compared to the object they come from.
Consequently, always making a careful comparison with the console version of the title, we can see that improvements have also been made to ambient occlusion, enhanced by the presence of the RTAO (ray traced ambient occlusion). I'll tell you the truth, without looking for complex words to make you understand the reality: improvements are certainly present, but it is possible to really notice them in very few situations in the gameplay. Specifically, some environments now have a slightly blurrier and less static shadow effect, thus making some situations a bit more visually believable.
Coming to the conclusion of the analysis, I open a small parenthesis on commands. Sackboy: A Great Adventure is not a title that makes use of complex controls of any kind, which is why you can safely play it with any controller, from the Dualshock 4 to the more classic mouse and keyboard. Needless to say I recommend playing it with a Dualsense, as Media Molecule and Sony have been careful to introduce full support for it, but even a Steam Controller will do, especially if you intend to play with a friend and you are in short supply of pads. Too bad that there is no support for Steam Play Together!