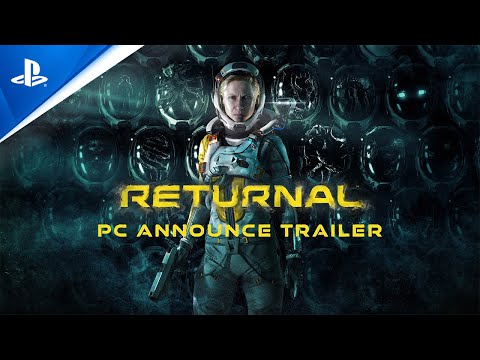 It took several months of waiting, but in the end PlayStation has finally announced (or rather, confirmed) the arrival of Returnal on PC. The announcement came during the pre-show of The Game Awards 2022, during one of the many moments in which the new trailers of some projects and their portings were presented.
The official arrival of Returnal on PC comes after months of rumors and leaks. The game has been spotted several times in the Steam database and in addition screenshots and even a video showing the game options have emerged. All, of course, blatantly ignored by Sony, who perhaps hoped to seize the users by surprise during today's evening.
Unfortunately, unlike all of you who were hoping to find very interesting news about it, Sony has been very stingy with details. The arrival of the PC version of Returnal was announced with a teaser trailer showing some gameplay clips from the game. All with the launch window, set for the first months of 2023. The only "certain" detail is that the game should arrive sooner of the PC version of The Last Of Us Part 1: in fact, it is difficult to think of a release of the Naughty Dog title before that of the Housemarque game, but obviously we are ready to be proven wrong.
Returnal was launched during 2021 and more precisely in April. The game went very well, perhaps even beyond expectations and its success led Sony to invest more in the Finnish team, with the leaders of the Japanese giant who decided to bet everything on the development team, which last summer officially become part of the PlayStation first party family. Keep following Game Division for all the news and upcoming announcements from the world of video games.
Video games are also waiting for you on our YouTube channel.