Last month we witnessed the return of a gaming giant of the caliber of Return to Monkey Island. The new pirate epic has seen the return not only of the saga, but also of a large part of the historical team that gave birth to this beloved brand, which has packaged a new chapter that has been able to excite many fans. Now that the game has been on the market for a month, the first results are starting to emerge, and we are sure that the guys at Terrible Toybox and Devolver Digital can do nothing but please them.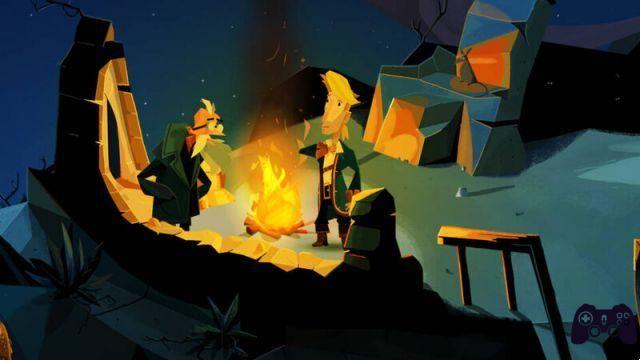 Return to Monkey Island was acclaimed by both audiences and critics, proving to be a success. This was confirmed by the publisher of the game, with Devolver Digital who published an important update on the game's sales on Twitter. The latest chapter of Monkey Island has become the title of the franchise that has sold best and fastest in the entire history of the brand, and to announce the happy news was someone special.
In fact, the good man declared it Stan, still imprisoned behind bars on Melee Island. The eccentric seller wanted to thank the fans for allowing Monkey Island's Return to enter the history of the successful and popular series, and consequently also in the history of the video game. These results come after just one month, and this could be just the beginning of a newfound success towards the legendary series.
Return to Monkey Island released one month ago today and Stan is proud to announce that it's the fastest selling game in the legendary series! pic.twitter.com/Kl8ZU15QYu
— Return Digital (@devolverdigital) October 19, 2022
With similar results it is reasonable to expect that the pirate saga can continue, and in this regard Ron Gilbert seems to have left the door open to possible new chapters. But it is still too early to talk about the future of the brand, and we are sure that the development team is very happy with these news related to the success of the return of Monkey Island.