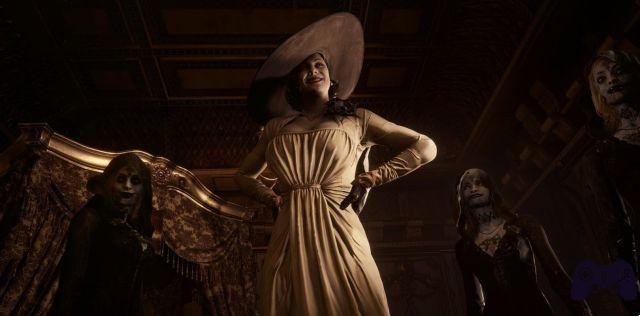 Resident Evil VillageVR will be released in the form of totally free DLC. It was officially revealed PlayStation herself on her blog, also revealing its official release date. Waited for the February 22 2023, this expansion seems to promise a lot to fans of the series. Do you think it will confirm or further amplify all the previous love shown towards the Capcom game?
That's right, Resident Evil Village VR will be released as Free DLC for all game owners (in the various existing versions). "Immersion" is the keyword of this new project on which PlayStation is focusing (although a month ago it was mentioned that it might not be exclusive to it), with the aim of amplification further the experience of this video game, totally immersing the players in its events. Based on what is reported on the blog we know that the graphics of this version will be in 4K HDR, 2000×2040 for each eye, smoothing everything with l'audio 3D e controller PlayStation VR2 Sense.
"By taking full advantage of PlayStation VR2 you will be fully engaged when playing Resident Evil Village with this DLC. Visually, the 4K HDR (2000×2040 per eye) display graphics and eye tracking produce an amplified perception of reality, as if everything you see is actually there. 3D audio heightens the realism with sounds from all angles and the sense of touch is enhanced by the PlayStation VR2 Sense controllers. With a controller in each hand, you can feel the vibrations, recoil and resistance while interacting with objects in the game world and firing weapons. Resident Evil VillageVR. "Please note that Resident Evil Village or Resident Evil Village Gold Edition is required to play this free DLC and must be downloaded separately. To all who purchase a PlayStation VR2 in February 2023, we hope to challenge yourselves with this survival horror experience that is all about immersion!".
Before saying goodbye, we also recommend that you drop by on our YouTube channel, where you can find videos dedicated to the videogame world at 360 degrees, with curiosities, goodies and reflections on the sector and the current approach possibilities it offers.