In this guide we will reveal many useful tips and tricks to survive at best in the terrifying world of Resident Evil Village
Now there is only one day left for the release of Resident evil village, the new survival horror from the gothic hues of Capcom. So many people are really eager to get their hands on this title and there are also numerous among them newbies like that.
For some new players, however, it may be difficult to approach a game of this type, especially if they have never touched a survival horror before. To help these newbies we have therefore decided to write this guide, where you can find it many tricks and useful tips to survive at its best in the terrifying world of Resident Evil Village.
Power to explore
To kick off our list of tips and tricks for Resident Evil Village, we want to talk to you about one of the most important aspects of any self-respecting survival horror: exploration. Over the course of the game you will for sure find yourself going through multiple times hostile and terrifying areas from where you can not wait to get away. In these cases, however, it is important to curb fear and concentrate on thoroughly exploring every corner of the area. This is because Resident Evil maps are known to have a large number of hidden objects in the most unthinkable places and to survive effectively you will need as many resources as possible.
Furthermore, in Resident Evil Village, exploring will be even more important than in the past, since in addition to various types of resources you can also find treasures. Generally these objects are signaled by a small one flashing white light, but sometimes they may also be found inside containers or on corpses. The treasures will not have a practical use for your character but the merchant of the game will buy them at a high price. This way you can easily earn large sums of money that will allow you to buy even more items.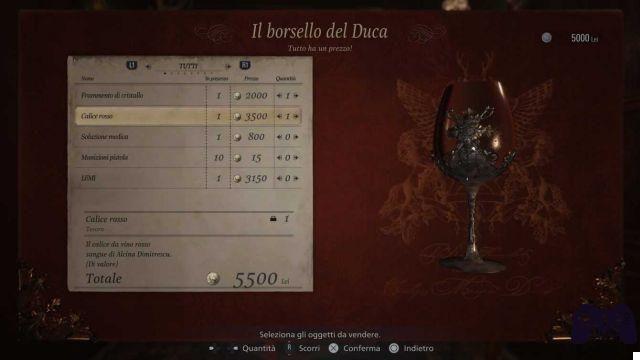 Take advantage of every resource - Resident Evil Village: tips and tricks
Above we have just explained the importance of accumulating resources but unfortunately you can't just go around collecting every single item. This because your protagonist's inventory is limited and consequently you will not have enough space to be able to collect every single thing. However, leaving behind useful items is really a shame, so we advise you to put into practice some precautions that will allow you to make the most of all resources.
First of all we suggest you to vary as much as possible the weapons you use during the fights, in order to avoid excessive accumulation of ammunition. For example, even if you are facing a very weak enemy with shotgun shots, it is advisable to use the pistol in case you have too many ammo to spare.
Another method to make the most of objects is to consume them voluntarily when you find others. For example, if you have a full inventory of healing but want to collect another item you can always decide to make room by taking care of yourself even if you are only slightly damaged. Plus you may sometimes want to sacrificing some fairly common resources in favor of others more rare or useful. For example in case you need space to collect 5 shotgun shots it might be wise to discard 20 for the gun.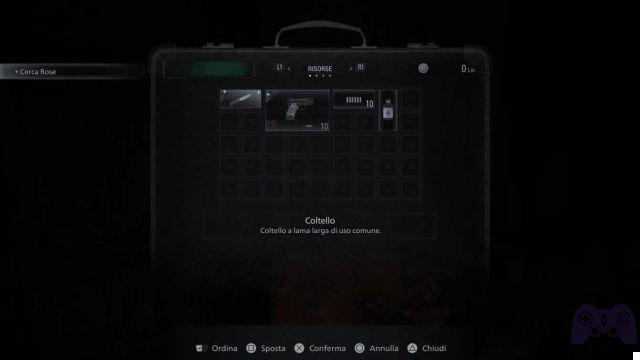 Every bullet counts - Resident Evil Village: tips and tricks
As you may have already guessed from our previous tips and tricks, in Resident Evil Village resource management it is a fundamental aspect. Particularly in the course of the game it will always be very important pay attention to your bullets, since running short would mean having big problems continuing.
Consequently we urge you to engage in every fight to try to hit every single bullet. In a game like Resident Evil, there is nothing worse than missing a shot, especially if you are using a very powerful weapon. This is why it is important that you learn to always use the most effective weapon against any type of enemy. For example, if creatures are very agile and tend to keep their distance, it is better to use a pistol or machine gun rather than a shotgun or magnum, so that in case you miss the target you will have minor losses.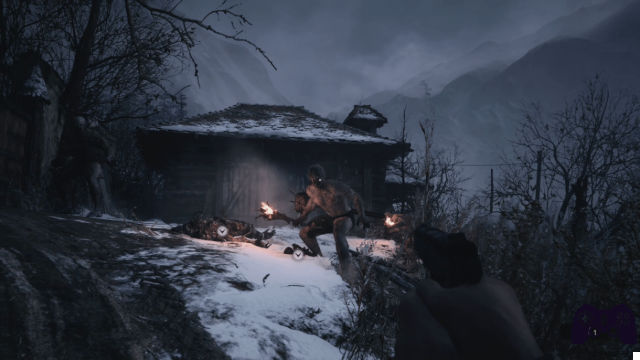 Choose your battles - Resident Evil Village: tips and tricks
For sure, eliminating the terrible creatures that haunt the village of the new Resident Evil is very satisfying, but you don't have to feel obligated to do it all the time. Sometimes it could be a lot smarter avoid wasting bullets with enemies who pose no particular threat. Furthermore, you might also think about not killing the enemies found in some areas where you know you will never return.
However, this does not mean that you should always avoid confrontation at all costs. In fact, sometimes it might be wise try to fight anyway even in those cases where it is generally advisable to flee. For example when you are dealing with some of the immortal enemies present in Resident Evil Village you could still try to attack them. This is because generally by dealing enough damage to these creatures you will be able to slow them down or put them out of action for a few minutes. This way you will have plenty of time to explore the area at your own pace and collect items that you might otherwise have lost.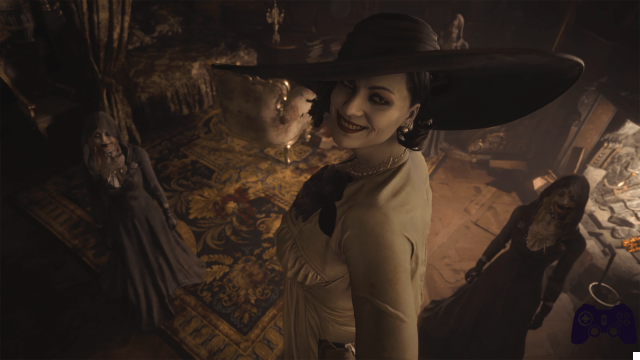 The art of survival
Here ends our list of tips and tricks on how to best survive in Resident Evil Village. Now you just have to wait for the game to come out to put all our tips into practice. Plus, if this article was helpful to you, we suggest you also take a look at the other articles dedicated to the game on our site:
Village demo preview
Preview of the castle demo
What to know before buying the game
Analogie fra Resident Evil 4 e Village
Resident Evil Village sarà available from 7 May for PC, PS4, PS5, Google Stadia, Xbox One and Xbox Series X | S.. If you are interested in staying up to date with all the news on the world of video games and much more, then continue to follow us here on Holygamerz. In addition, in case you want to buy the game at an advantageous price, we suggest you take a look at the catalog of Instant Gaming.