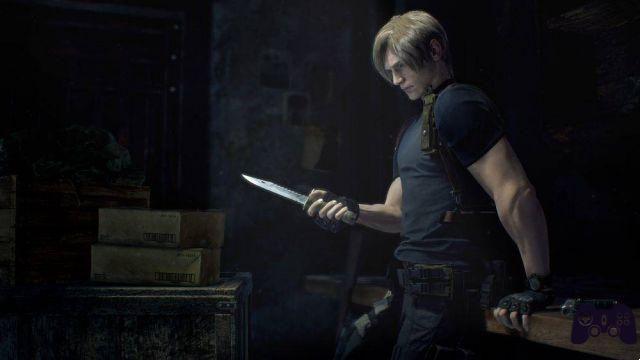 During the showcase dedicated to Capcom's decennial horror saga announced a few days ago, most of the expectations were aimed at Resident Evil 4 Remake which did not disappoint and was shown in a new trailer.
Resident Evil 4 trailer was the last announcement of the special Showcase and obviously follows that of the reveal. This time no in-game kinematics or a few seconds. The footage is purely gameplay, which everyone expected to see, especially considering that the game's release is relatively close. Of course, if you have already played the original title, which made its PS2 debut at the time, we immediately invite you to take a look at the new version, which you can find just below. Without anticipating too much, we inform you that it is a collage of various clips, which show us the impressive care that Capcom has put into this remake.
In addition to the video, however, new information about the work was disclosed. "We decided to fully respect the original game, while improving its aesthetics. With Resident Evil 4 we want to freshen up the game, welcoming players who have already played the title as well as new players." Of course there is no shortage of news: The enemies of the game have new attacks and there is a parry system that uses Leon's knife. The resource management system has also been updated and the merchant is present, which allows you to improve the amri, as well as buy new ones. Also included a new trading system. Confirmed the release on PS4 (and not only on PS5), with free update.
Finally, at the end of the live broadcast, a series of special editions was also announced. The first is a Deluxe Edition, which includes some digital bonuses such as the map. Also present is a Collector's Edition, with a Leon Kennedy statuette, artbook, soundtrack and an additional steelbok. Pre-orders are open now.
The Capcom showcase dedicated to Resident Evil was announced only a few days ago but immediately generated anticipation, especially after the first rumors that saw it as an event with a consistent duration. There was no shortage of announcements and we saw more or less everything we expected to find but without crackling news. However, the Resident Evil 4 Remake trailer (which you can find on Amazon) has been able to attract the attention of fans to itself. Finally, the title is scheduled for launch on March 24, 2023.