2022 has so far proved to be an excellent year for the increasingly rich video game industry: a sector where the more we go on the more we are able, year after year, to admire an impressive quality and quantity of choice. Everyone, practically without exclusions of any kind, can find the perfect product for their needs, with many and more particular experiences.
pentiment is one of these: we are in fact talking about an almost unique title of its kind, which since its announcement last year has attracted the attention of the public for its extremely singular style. A production with which Obsidian Entertainment wanted to experiment, giving life to something totally original. The result? Let's find out together, starting with a small introduction to the latest effort by the Californian team.
Pentiment: Welcome to the XNUMXth Century!
As the title of this section suggests, Pentiment takes us back in time until the sixteenth century: a period of transition for a Europe which, after the Middle Ages, was preparing for the advent of the Modern Age. The creators of Fallout: New Vegas and Pillars of Eternity have here wanted to (re) evoke the right atmospheres, starting from a careful and highly sought-after aesthetic sector: a set of perfect elements to give life to a mosaic which, from a graphic point of view , it really is a pearl with few comparisons.
In the heart of Bavaria we will meet the protagonist of Pentiment: Andreas Maler, a young craftsman with dreams of becoming a recognized artist across the continent. However, a series of tragic events will lead him to transform himself into a sort of investigator, committed to discovering the identity of the murderer of an important German nobleman... Trying to exonerate a friend, unjustly accused of the crime.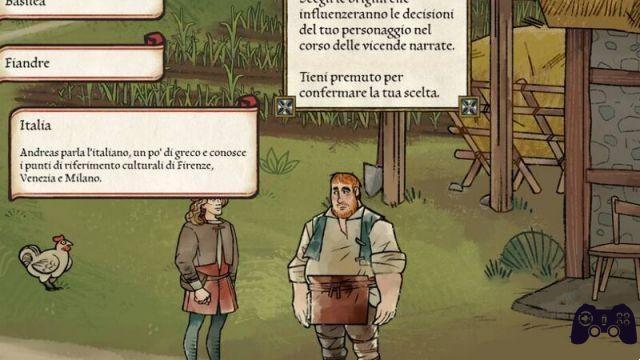 The plot stretches in a narrative arc of 25 years, in which our Andreas will be faced with choices to make, characters (some too singular) to know and the many events that have marked the history that we have all studied. All embellished with thriller hues and a constant sense of mystery that will accompany us, step by step, on a journey that we can only define as unique.
In addition to the aesthetics, with which the development studio wanted to experiment by obtaining an exceptional artistic sector, the actual narration is in fact striking. In fact, we are faced with an adventure told as only Obsidian can do, with that mix of sarcasm that never diminishes the importance - and sometimes even the drama - of a story that deserves to be lived. From all gamers.
To mark the events we find, as mentioned, many decisions on which path to take: a choice of dialogue could in fact lead to important consequences within the following generations, and it will therefore be essential to evaluate with great attention every crossroads that appears before us. Freedom in this sense is impressive, as is the possibility of exploring settings created with truly meticulous attention to detail.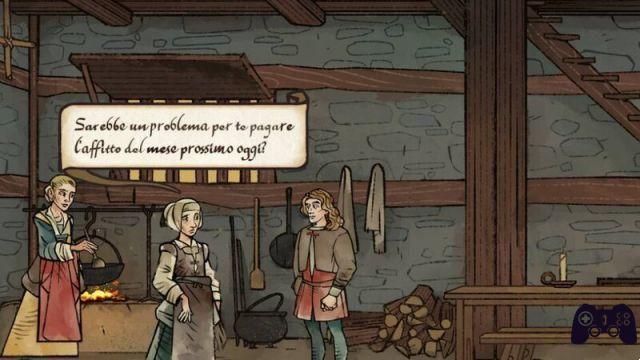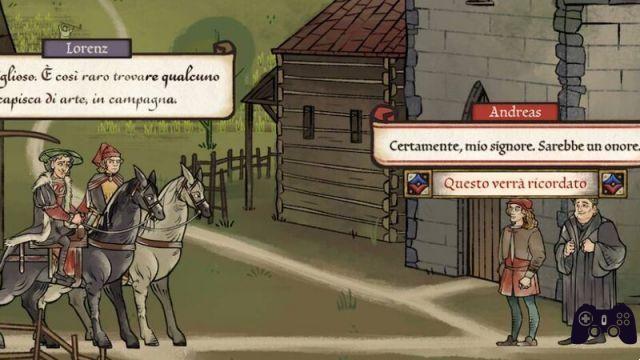 Strolling between the town of Tassing and the Keirsau abbey, in the middle of the Bavarian Alps, will often be even relaxing: also from this point of view Pentiment fully succeeds in its objectives, offering the player an adventure capable of transmitting the real sensations of that precise historical period. In every little component.
A new course for Obsidian?
In terms of gameplay we are dealing with a role-playing game with a very particular structure, and the only comparison I feel like making could be with Disco Elysium: two experiences that are so different, but united by some basic elements that mark the journey of the gamer. Pentiment is in fact an original work from every point of view, and any comparison risks being superfluous or even wrong. The nature "double A" in the title could cause it to be underestimated or not considered by many, and which would be a real shame net of the indisputable goodness of the product itself.
In fact, there are many details that enrich Obsidian's work, among which I could not fail to mention, for example, the soundtrack: a graceful accompaniment in full medieval style by Alchemy, a Brooklyn-based collective that is highly passionate and specialized in making music of this genre. A dispassionate advice? If you don't know him, take a look here!
The aesthetic sector, impressive for the incredible attention to the smallest details, can sometimes even be authentic artwork. The style of the illustrations is perhaps the real distinctive element of the overall experience, in all the components that characterize it. As soon as the game starts, we will even be able to choose the fonts that will accompany us during our adventure: a stylistic choice precisely, but not only. Basically it is in fact a further plus as far as the factor is concerned accessibility of the game, with some of the chosen characters that could actually be a bit difficult to read: the proposed solution, in addition to being elegant, is in short useful and practical.
The broad nature of the experience as a whole makes it, perforce, liable to some minor imperfections. There are also some grammatical errors here and there - nothing that compromises the gaming experience, and in any case promptly resolved by the Day One patch - and some secondary missions that are not up to the standards of the game. The feeling, with the latter, is that the studio has opted for too many fillers in order to enrich the general picture. As mentioned, in any case, nothing compromising.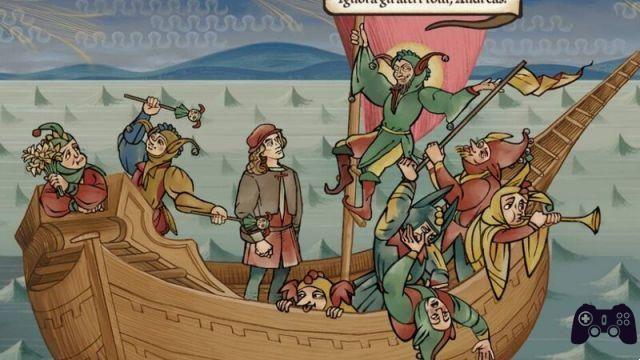 If from some points of view Obsidian has dared and even a lot, on the other hand it must be said that perhaps something more could have been expected. In fact, among the decisions we are going to make, we will find fundamental ones… And others that are almost totally ends in themselves. In this respect we are facing a small step backwards compared to what we have seen, for example, with The Outer Worlds: a title where the choices were propagated in a very important way, sometimes even exaggerated, within the rich narrative structure of the game. In any case, we cannot say, in the most absolute way, that the strong expectations around this project have not been met: we are faced with a solid, fun and capable of entertaining experience on several levels. While on the one hand a narrative with attention to the smallest detail stands out, there are some more light-hearted moments to remind us of how much it is still a videogame product. But really, really high quality.
All without neglecting a very important aspect: Pentiment in fact lends itself to being played and replayed several times, precisely because it is impossible to condense all the experience of this little pearl into a single run. The longevity of the title varies, but its replayability offers many ideas for (re)living the entire adventure several times and taking different paths each time. What remains with Pentiment is therefore the feeling of having something unique in your hands: a product with its own clear and defined soul, which could even start a new genre of sorts for Obsidian Entertainment. While the team is working on Avowed and on the sequel to the aforementioned The Outer Worlds, a commitment to smaller projects along the lines of the latter production cannot in fact be excluded.
Titles of this kind are in fact a panacea for an industry, that of video games, too often linked to performance and an all too marked exaggeration of how far one can go further. Sometimes the best can be found in simplicity: Pentiment is the perfect demonstration of this, and has been available since day one on Xbox Game Pass. So, Are you ready for a journey to the dawn of the Modern Age?