I haven't played for a long time a railway simulator, so when the guys from Minakata Dynamics kindly offered us to try their title, railgradeI certainly haven't backed down. I've always liked building and finding new ways for trains to go through improbable places, I'm not going to tell you how much time I spent with Railroad Tycoon and similar titles.
However, Railgrade is profoundly different from what I expected, despite sharing most of the characteristics of the series that I have just mentioned, in reality it is much more limited, turning almost more into a puzzle game (take it with a grain of salt) rather than a real and own simulator. This is not a bad thing, absolutely, but the extreme simplicity of the experience has left me more than a few doubts.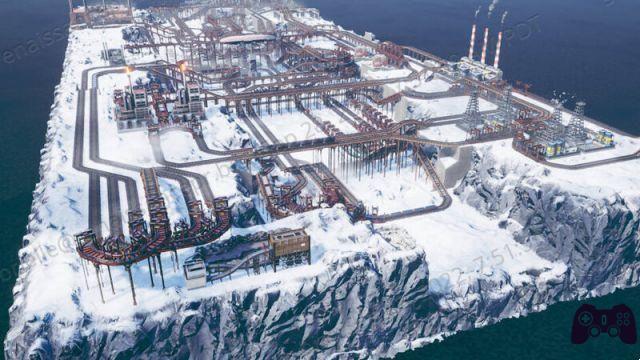 Railgrade, railways in space
In Railgrade we take on the role of the unfortunate Yoshida of Nakatani Chemicals, an administrator forced to move to a remote planet rich in natural resources, but also dangerously on the verge of collapse due to an accident (yes, right) that caused its destruction of the colony. His goal? Retrieve and ship, off the planet, everything that is possible at any cost through a sophisticated rail network.
Although trivial, I didn't mind the idea of ​​impersonating a poor wretch inserted in a dystopian, futuristic and capitalism-focused context. Clearly, the focus of the game is the gameplay, but the adventure still manages to elicit some sarcastic laughs between missions. Having clarified this, certainly do not expect big narrative surprises.
Sometimes life is simple… even too much
The title of Minakata Dynamics is divided into several levels (there are so many) gradually more and more complex; in general, these are rather limited sandbox maps in terms of size and which certainly do not shine for an exciting (but still enjoyable as a whole) visual component. You will have already understood, therefore, that we are not at the levels of Railway Empire or a Railroad Tycoon which were designed on open world sandbox maps in which to manage our business, but rather focuses on making us understand how to create routes in smaller territories.
In short, I found myself faced with more of a puzzle game than an old-fashioned management or management game, which I didn't mind, but left a bad taste in my mouth as to what could have been. Also because I find the idea of ​​playing a level and then turning it off much more appropriate for a mobile game, at least in this context.
The real problem is balancing the difficulty, which I personally found far too simple. I'm not a guru in these things, on the contrary, often titles like these lead me to get confused during the most complex situations, which hasn't happened to me with Railgrade, which in itself is not a bad thing, except that everything is far too easy result.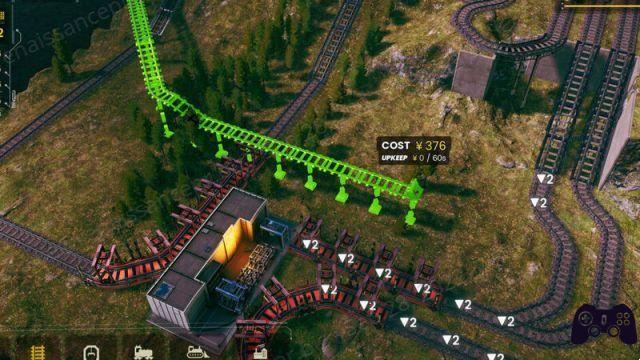 After all, the game is all about building tracks, getting the goods, developing them and then shipping them. The point is that the whole thing is rather automatic, there are no moments where you think "oh no, now what do I do?" The money is really a lot and if we end up in crisis, the bank is ready to save our skin with a substantial loan.
Each level features timed challenges. This inevitably increases the general longevity, as it pushes on the replayability of the levels… well, always if you are attracted by the scores and the golden medals.
Obviously there are obstacles inserted specifically to try and give us some trouble, even if the real and only enemy is the automatic positioning of the tracks, which does not want to know how to follow our directions, often creating rather meaningless paths.
Either way, once you understand the mechanics and how to work properly with trains, stations and switches, everything becomes very intuitive, also thanks to a clear and precise HUD.