Gaming smartphones increasingly at the center of Qualcomm's strategy. The San Diego company has in fact presented the Snapdragon 768G, new processor designed specifically for this kind of devices. It is in fact designed to offer particularly high performance (despite being aimed at the medium and medium-high range of the market), as well as supporting 5G globally. In short, an SoC aimed at the use of multimedia contents, which are becoming more and more central in the logic of "mobile devices".
Let's start first from the more technical part, which derives directly from the Snapdragon 765G. In this case, the main core - the Kryo 475 - passa da 2.4 GHz a 2.8 GHz, while the graphics part (entrusted to the Adreno 620 GPU) should offer 15% higher performance than its younger brother. The local processing capacity by artificial intelligence algorithms should also be emphasized, without forgetting the support for Snapdragon Elite Gaming technology, aimed precisely at gaming lovers.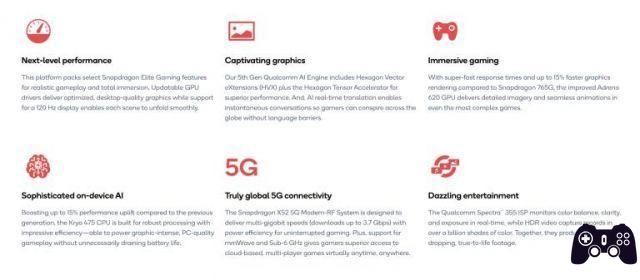 There is no lack of support for HDR10 and in addition the Snapdragon 768G is the first of this series to support the Adreno Updateable GPU Drivers, which will allow Qualcomm to be able to optimize the SoC, over time, with targeted software updates. As for the connectivity part, this is entrusted to the Snapdragon X52 5G modem, capable of delivering up to 3,7 Gbps downlink speed and up to 1,6 Gbps uplink speed. In short, a small concentrate of power also from this point of view, provided of course you have the adequate network available.
Finally, as regards the availability on the market, we start immediately. The Snapdragon 768G equips in fact the Xiaomi Redmi K30 Racing Edition, announced practically in conjunction with the SoC. A clear sign of how Qualcomm intends to push on the accelerator with regard to gaming smartphones, even in the mid and medium-high range of the market.