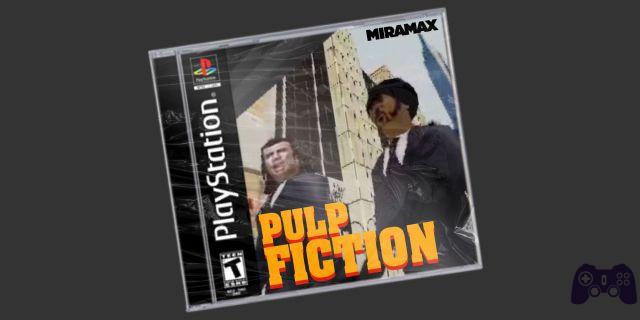 ---
Pulp Fiction is one of the most loved cult films in the history of world cinema. Quentin Tarantino's masterpiece which, in his filmography, sees Once Upon a Time… in Hollywood as the last work, has, in fact, received a slew of parodies that can be found in practically every type of media. From animation to quotes from other films and songs, the work starring John Travolta and Samuel L. Jackson had not yet arrived on a console. Until now.
In fact, someone even decided to recreate Pulp Fiction on a PlayStation 1. The video was released on Reddit by the user westonfahey79 who published a gameplay excerpt that quickly went viral. The clip shows one of the most iconic scenes from Tarantino's film with Vincent Vega and Jules Winnfield arriving at Marvin's house to retrieve Marcellus Wallace's precious briefcase.
The video begins with the iconic shot from the trunk of the car, as Vincent and Jules retrieve their guns for the mission. Again, the two protagonists will not have guns at their disposal and will have to face Marv and her friends with little equipment. The gameplay part takes us to cross the street and reach the entrance to Marvin's apartment, before stopping.
However, there is also an extended version of this gameplay, lasting approximately three minutes, available on YouTube. In this case, we can also enjoy the next scene with the biblical monologue of Jules reciting Ezekiel 25:17 before he "fell his vengeance" on the room and flee with Marvin and Vincent. Unfortunately, on a technical level, the gameplay shows quite obvious problems but it is certainly a beautiful example of transmedia with Pulp Fiction as the protagonist (which you can find on Amazon blu-ray). In fact, in an attempt to escape, Marvin gets stuck in the front door and it is not possible to get him out except in extreme ways that cause the failure of the mission.