Are you among the lucky owners of a PS5 and are you thinking about buying a new controller? Do you want to prepare for the purchase of the Sony home console but do you want a stylish Dualsense? Did the pure white of PS5 get tired of you and do you want something unique and colorful? If you want to answer these questions you are in the right place because in this guide to best controllers for ps5 we will see all the perfect pads to connect to the Sony flagship.
At the moment there is practically no alternative to Sony's Dualsense, but over time (as happened for each console) several third-party controllers will arrive capable of replicating (or at least emulating) the functions offered by the Dualsense, perhaps remaining a little longer cheap. Before starting, I remind you that if you are looking for the perfect PS4 pad, you can look in this guide, while if you are looking for the best Xbox controllers, we have created this other selection.
The best PS5 controllers
PS5 Dualsense
Hori Arcade Fighting Commander
Nacon Revolution Unlimited Pro
Dual Sense Edge
Other controllers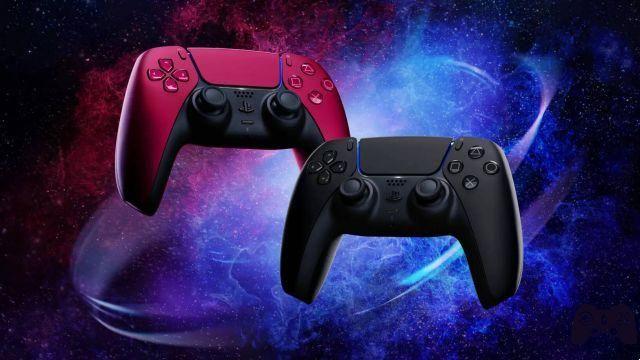 PS5 Dualsense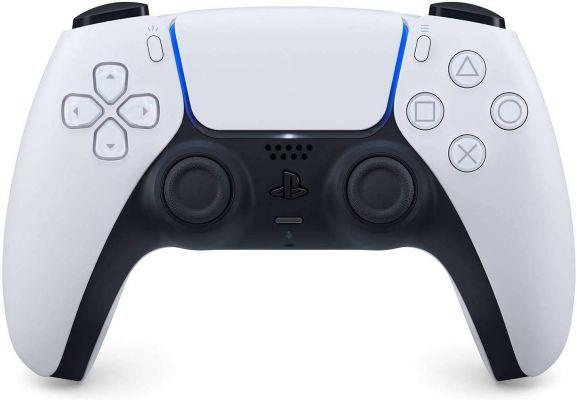 Let's start with the original Sony, the perfect controller for PS5. The dualsense has raised the gaming bar by making every game that supports its features even more immersive. Thanks to haptic feedback and dynamic triggers, the controller is able to reproduce the sensations of using objects in the game. Returnal's rain is a perfect example of this which, through the pad, offers the sensation of being hit by a storm. This physical connection between player and game is also supported by an integrated microphone for instant chat (to which the classic 3,5 mm headphones will need to be added) and a Type-C fast charge that gets the controller back on track in no time. Ergonomic, practical and studied in every curve by Sony, the Dualsense PS5 is the best and most classic choice if you are looking for a new controller for the console.
See on Amazon
See on eBay
HORI Arcade Fighting Commander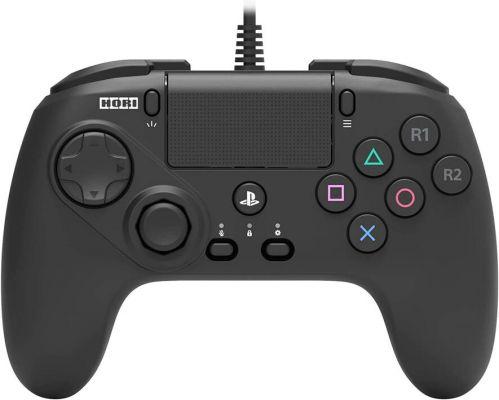 Also on PS5 different fighting games are starting to appear. 2023 will see the arrival of Street Fighter 6 and Tekken 8, but already in the last few months some news and surprises for PlayStation players have already made their appearance. If you are a fan of the genre, then HORI's Fighting Commander OCTA is for you. This is a pad designed exclusively to work best with fighting games, as you can see from the aesthetics. On the right side are all the buttons, including the triggers and bumbers. Without the right analog, this pad was designed to meet the needs of those who love fighting games and always want to get the best results in terms of controls.
See on Amazon
Nacon Revolution Unlimited Pro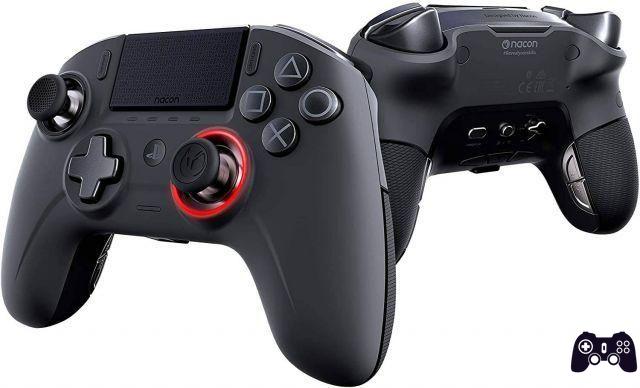 If, on the other hand, you are rediscovering the PS4 glories on PS5 and are looking for a PRO controller or another controller to play PS4 games with friends, the Nacon Revolution Unlimited Pro this could be the pad for you. It is a competitive controller, accurate, reliable and also great for online gaming. It is 100% Playstation official but not compatible with PS5 exclusives. It can be customized by adding new sticks, changing weights inside the pad itself to optimize its ergonomics and managing the headset audio directly from the controller while remaining focused on the game. It's an expensive controller, but if you've given back your old PS4 pad and want something extra, this from Nacon is an interesting proposition indeed.
See on Amazon

Dual Sense Edge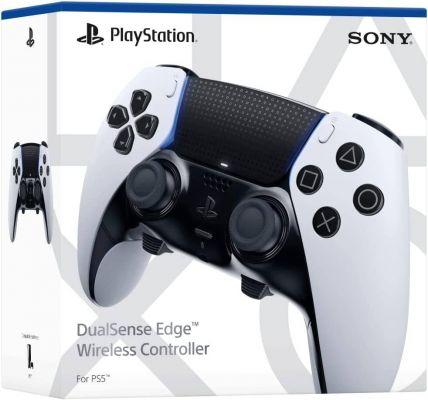 In "response" to Microsoft's Elite Controller, Sony has decided to launch a real one
pro controller
also for PS5. Called DualSense Edge, the pad has all the features necessary to lend itself to various eSports and more. There are mappable buttons on the back, you can adjust the lane of the triggers and swap out and switch analogs. In the package there are several covers for the levers, rear half-dome and lever keys and the case to be able to use the controller even outside the home. The controller can currently be reserved and its release on the market is scheduled for January 26, 2023.
See on Amazon
Other PS5 controllers
If this selection of ours has not fully satisfied you, we remind you that on Amazon you can find a wide range of PS5 controllers and customizations that meet the taste of every gamer.
How to choose a PS5 controller
At the moment there is not much choice maneuver because if you want to play a PS5 title you can use it only ed exclusively from the Dualsense official Sony, while if you want to play a PS5 title on PS4 you will have provisions all PS4 controllers both official and third party. In the meantime, however, we can already give you some little info.
Price
Having no other features of choice at the moment, the price is the fundamental variable in buying a Dualsense PS5. An official Sony controller it costs a good 70 euros as a base, but it can also be easily found at 65. If you look carefully, you could even get to pay it around 60 euros, while making use of the numerous eBay links that we have included in this guide, you may be able to bring home a PS5 controller even for 50 euros, a really bargain price for the Sony pad. If, on the other hand, you want to really save money, we advise you not to focus on the various colors offered (usually more expensive) but to go for the classic white controller. That can in fact be found too used, always through the eBay links inserted, and in excellent condition at really bargain prices that hardly exceed 40 euros.
colors
PS5 has stood out above all for its numerous colors. In addition to the various covers to customize the console exist dedicated colors for the Dualsense. They are 5 (Nova Pink, Galactic Purple, Starlight Blue, Cosmic Red e Midnight Black) and bringing a touch of color to your living room. Some of these controllers sell like hot cakes, so much so that they will soon become real collector's models. For the moment, however, even if they are at a higher price than the basic white one, they are still all available, unlike the PS5 which is still in hiding in stores. If you are gods collectors so grab yourself one before it's too late.
There are no other tips since you can practically only buy the official Sony Dualsense. However, this section will be updated as soon as we have specifics to show you how to choose the best PS5 controller among those that will be available. As happened with the previous Sony console, probably over time there will be many peripherals and third-party devices capable of emulating the potential of Dualsense and provide players with the ability to choose the controller they prefer (and to save a little money).