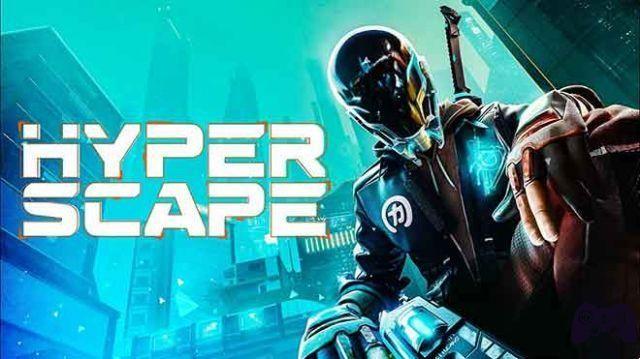 If you like battle royale games, you absolutely must have played Hyper Scape from Ubisoft Montreal. This first person shooter game is available on PlayStation 4, Xbox One and Microsoft Windows PC. However, the whole gaming experience on your computer can be ruined by very frequent Hyper Scape Crashings. Gamers from all over the world have reported this issue.
The exact reason for this problem is still unclear, so the solutions in this article don't work for all players. This article lists all the troubleshooting steps for Hyper Scape on Windows PC, crash, black screen or other with the highest success rate.
Before moving on to the solutions for Hyper Scape crash problem, it is recommended that you reconfirm the minimum system requirements to play this game with your computer specifications. Although I have listed both the minimum and recommended system requirements as stated by the official website, I still recommend that all players focus on the recommended system requirements rather than the minimum requirements for a better gaming experience.
Categories
Minimum requirements
Recommended Requirements
Operating System
Windows 8 or 10 (64 bit)
Windows 8 or 10 (64 bit)
Processor
Intel Core i3 3220 a 3,3 GHz o
AMD FX-4130 a 3,8 GHz
Intel Core i7 4790 o
AMD Ryzen 5 1500X
RAM
6 GB
8 GB
Video Card
NVIDIA GeForce GTX 660 (2 GB),
AMD Radeon HD 7870 (2 GB) o
Intel HD 520
NVIDIA GTX 1660 SUPER (6 GB) o
AMD Radeon RX 480 (4GB)
Memory
30 GB
30 GB
After reconfirming the system requirements, it is time to move on to the solutions to fix Hyper Scape crash problem on your Windows 10 PC.
Steps on how to fix Hyper Scape Crashing on PC
There are 7 methods to fix when Hyper Scape freezes on your Windows PC. You don't need to go through them all, but instead try playing Hyper Scape after each solution and check if the problem is resolved. Also, don't forget to mention which method worked for you in the comment section below.
Method 1: check the integrity of the game files
Did you know that Hyper Scape requires at least 30GB of storage space on your hard drive to store game files? These files help in the smooth running of the game and any interruption can cause Hyper Scape to crash on PC. This generally occurs after an update, which could leave missing or corrupted game files on the system. To solve this problem, follow the steps mentioned below:
Launch the Uplay application and search for Games among the various tabs at the top.
Click on Games and locate Hyper Scape in the list of available games.
Next, click on the arrow available in the lower right corner of the game tile, then choose Verify File.
This process will take some time to verify the integrity of all Hyper Scape game files on your system and to replace the missing and damaged ones.
Check if the problem is solved by starting Hyper Scape and playing with it for a while.
Method 2: use administrator mode
Microsoft has put an administrator mode in Windows 10 that allows users to run a program with elevated rights and full system access to shared files and the required permissions.
Once an application runs in administrator mode, it faces no problems and does not crash unless the hardware is compatible. To run any application in administrator mode, use the steps given below:
Locate the Hyper Scape main or executable file and right-click on it.
From the context menu, click on properties and a new window will appear.
Select the Compatibility tab in the new box and locate Run this program as an administrator . Put a check mark next to it.
Click Apply and then OK.
Perform the same steps for your Uplay launcher executable file as well.
This will ensure that Hyper Scape will start as administrator every time you start it next time. Check if the Hyper Scape crash on PC is resolved.
Method 3: disable all background programs
One reason Hyper Scape crashes on your system can be a conflict or interference from other applications. It is impossible to identify the exact program that may be causing this, but we can try to identify by closing all background applications. Here are the steps to do this:
Right-click the taskbar and from the context menu click Task Manager.
A new Task Manager window will open to locate the Startup tab in the top row and click on it.
You will see a list of all the services that start when your computer starts. Right-click on each and click Disable.
Close the Task Manager and restart your computer. This will ensure a faster restart as no other applications will be launched when the computer restarts.
Now try starting Hyper Scape and check if the problems are resolved. If you are not having problems, follow the same steps and enable each application one by one, and this will help identify which application is not compatible with Hyper Scape.
Method 4: Initialize Windows Updates
Updating Windows is a surefire way to keep your computer error-free. To start Windows Updates, recommended not only for Hyper Scape crash problems but also for overall computer performance, follow these steps:
Press Windows + I on your keyboard to open the Settings window.
Select Update & Security from the list of options.
Now, click on the Check for Updates button on the right side of the pane and wait until the process is complete.
After downloading and installing the updates, your computer will restart. Check if the problem persists.
Method 5: turn on V-Sync
Many users on the Hyper Scape forums have reported that they have enabled or disabled the V-Sync option to fix Hyper Scape crash problems. Not sure why this works, but as it has been followed by many games around the world, I thought it was worth mentioning. To enable / disable V-Sync, follow these steps:
Right-click anywhere on the desktop and wait for the context menu to appear.
Select the NVIDIA Control Panel to open a new window with the graphics card settings.
Choose 3D Settings and then click Manage 3D Settings.
Next, locate the global settings and scroll down to select Vertical Sync.
Click the down arrow to view the drop-down options and select OK.
Finally, click the Apply button to save the changes.
Note: If your V-Sync was already ON, try disabling it and check the game to see if the problem is resolved.
Method 6: use Windows mode
There is a simple trick that has worked for some of the Hyper Scape players around the world, and that is to play in Windows mode rather than playing in full screen mode. The method is quite simple as it requires you to start the game and then press ALT + Enter on your keyboard to exit full screen mode in Windows mode. You can of course keep the window maximized, which wouldn't make much difference to full screen.
Note: Those who cannot switch to windowed mode using the game's graphics settings can look for an option that enables windowed mode.
Method 7: update the video drivers
Drivers play an important role in maintaining the performance of the operating system. They act as translators between hardware and software, communicating user command and relaying errors or other messages. It is important to keep the drivers up to date and this can be done in three different methods:
Update drivers from OEM websites
Every graphics card manufacturer has an official website which contains the latest drivers. All you need to do is know the exact model / version number of your graphics card and download the driver. Once the driver is downloaded, you can follow the on-screen instructions to install the driver and update it.
Update Driver Using Device Manager Microsoft has put a driver update tool into Windows 10 that can search for the latest required driver version on your system from Microsoft servers. However, it does not locate updated drivers from OEM websites. Each driver in the system can be manually updated using Device Manager.
Method 7: reinstall UPLAY
The final method to fix Hyper Scape Crashing on Windows 10 PC is to reinstall Uplay by following these steps:
Exit the Uplay application on your computer.
Uninstall Uplay from your system.
Download the latest version from the official website.
Once the file is downloaded, right-click on it and choose Run as administrator.
Follow the onscreen instructions and install Uplay on your computer.
Check if the problems with Hyper Scape on Windows PC, crashes, black screens or other are resolved.
Further Reading:
Fix Hyper Scape Saffron-209 error
How to fix Team Fortress 2 not working
How to play Crash Bandicoot on PC [Windows and MAC]
How to fix problems with Mafia Definitive Edition Windows PC, crashes, black screens or other
How to connect Motorola One Hyper to TV