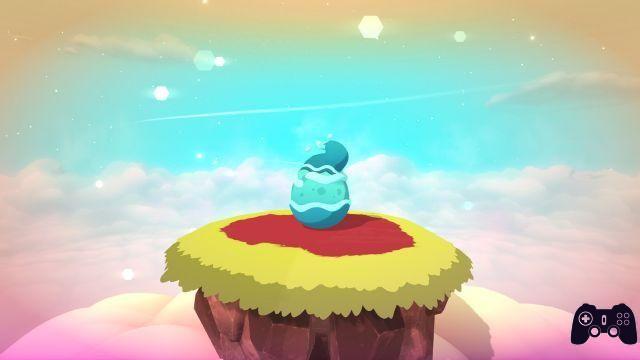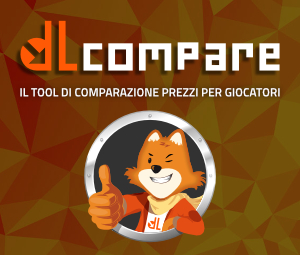 This preview on Temtem in its early access version is the result of a collaboration with DLCompare, who kindly provided us with the review code.
For more information on the service and our ethical purchasing guidelines, refer to the dedicated News +.
Temtem is still in early access. It doesn't seem like it at all, I can swear it.
Even if it is still in early access, I can tell you about Temtem in this preview. Don't imagine how happy he is. Because you see, the title is not placed there by chance, but it is a sort of warning, a positive sign and a dig at those who still make and make the same mistakes after years. Temtem has its own very strong identity and it really has a lot to give to those who want to risk buying a title that is still under development. And no, I know you are thinking that: I'm not praising it just for "going against the crowd". I can assure you, just read the review of Pokémon Sword and Shield that you always find here on Holygamerz. Anyway, backpack and let's get started!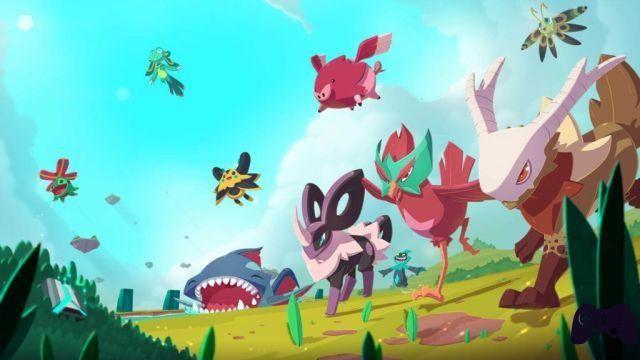 Temtem's concepts drive me crazy
A very technical game
Pokémon? Many compare Temtem to Pokémon. I don't really agree. I talk about it on Holygamerz, with not a few rant against Gamefreak.
I start immediately saying that Temtem it's a very technical game. In Temtem the clashes and battles are the main component, and, for this reason, the grinding is king. Let's clarify one point immediately: the "catch them all" component is obviously present; but being the combat system more similar to a classic jrpg than the more stylized one of the Gamefreak "counterpart", completeness takes a back seat. With subsequent patches though, I'm sure the kids of Cream they will also encourage this approach to the game (the last patch introduced an area where it is possible to more easily capture rare temtem species or even Luma: temtem shiny to understand).
Hence, a very technical game, which is all about synergize the moves of temtems with types, in 2v2 battles. Yes, you got it right: battles in Temtem are 90% 2-on-2 fights, which allows you to formulate much more complex strategies than a hypothetical 1 against 1. Not only that, but if you add moves with reload time, stamina to launch the moves, which if exhausted will make you lose a turn as well as take damage, and really well balanced status effects (except poisoning, that's over power); you will have a rewarding and challenging combat system. I miss it now. I feel the need to breed some temtems at this point in the article.
Temtem has a rewarding and challenging combat system.
Applied Memology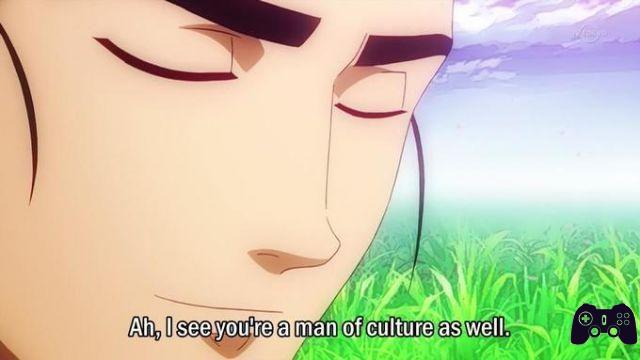 Ah, I See You're a Man of Culture As Well: I challenge you to find this meme in the game. If you find it, come back here and comment or post a screenshot. There is, I assure you.
This is the most stylistic part, but the one that matters most to me, of the article. Temtem is an RPG we said, and when it comes to rpg the first things that come to mind are the dialoghthe. If a dialogue is done well, it is placed in a certain place and spoken by a specific character, then that sequence of lines is able to perfectly describe the world and opens up new doors and conjectures. This doesn't always succeed in RPGs. You want it out of lack of desire, you want it because ... I don't really know, a piece of paper and a pen are enough, so I wonder how to go wrong, but ok. The fact is that they are important and Temtem half succeeds in order to make good dialogues.
Because yes, I got so excited when I saw that while filming each NPC had its own story and his dialogue to continue with our responses. Really exciting. And the guys from Crema were also very attentive to bring back some memes in temtem style. I died laughing. (the repetition of the twins, for who will play it, is gold: Lara? Will it be? Lara)
Manca, However, the forcea in these dialogues. Well written, but sometimes they are huge bricks that you struggle to follow, especially when a random guy tells you about the birth of the islands and the whole story of the gods. I remind you that Temtem does not support the Spanish language, so it is even more difficult for those who do not chew the English language.
Temtem applies memology to dialogue, but character is lacking
The art of low poly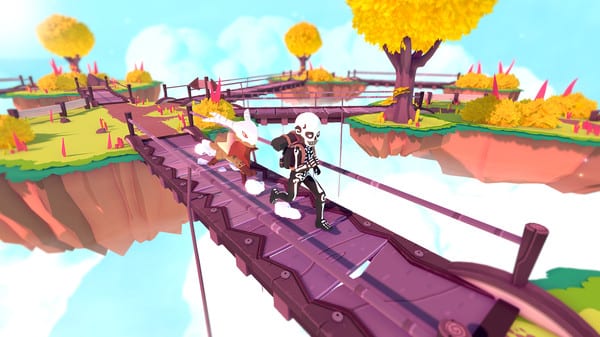 Clothes and accessories: To date, clothes and accessories really cost a blunder. We hope that things will change in the future.
Surely you have read the News + on Temtem, Platypet and 50 shades of Heliolisk. If you haven't, recover immediately and then come back here. It's an order ... Done? Well. As you have seen i concept of temtems they are exceptional. Of course, tastes know tastes, so some may like them and others may not, but they are truly exceptional. The only problem is the visual unit. I would like to avoid comparisons with Pokémon, but I need an example that everyone can understand: pokémon are well identified, rounded most of the time and encoded within a stylistic code that creates a distinction between what is not pokémon and what that it is. This factor creates unity within the brand, and is one of the reasons behind the success of pocket monsters. In Temtem all this does not happen. You see that monsters are disconnected from each other and which are mostly game mechanics.
Note of merit for the environments. Full of details and all different from each other, including useless NPC houses. Which turns, however, into a demerit note why practically nothing is interactable! I understand the choice, but a little sorry. The real monsters, however, are the characters. The characterization is very superficial and the fact that the models are low poly lowers even more the quality of the avatar we're going to play. In fact, I don't even think about showing you my character, because he's indescribably ugly.
Here ends this preview of Temtem. I remind you that Temtem is still in early access, so things could get better as well as get worse. For now at the cost of 31 € you take home one forty hours dedicated to the main story and an embryonic late game. The cost of Temtem is high considering the fact that it is still under development, but ...
Believing in a project is priceless, right?
Comment Temtem is truly an early acess diamond. It has incredible potential to date and the planned additions are many and wink at all fans of the genre. The problem is the cost: 31 euros on Steam for a game in development seems, in fact, crazy, but these guys are really putting their heart into it, so I would give it to them. Pros and cons
✓
Fulfilling combat system
✓
Artistically it's not bad
✓
Funny dialogues ...
x
... But they lack character
x
The environments are rich but not very interactable
x
Characterization of the embryonic character