Show me the Death Stranding story trailer, Norman Reedus pissing. Make me The Last of Us - Part 2, the meeting between Ellie and Joel. Let me see Final Fantasy VII, Cloud arm in arm between Tifa and Aeris. Show me what you want, but a lot I only care about one thing: playing Cyberpunk 2077. As a deep critic of The Witcher 3, I don't have much choice but to take a hundred steps back and gawk at the vastness of what CD Projekt RED is about to accomplish. Seeing thirty minutes of gameplay at Gamescom was getting close to a gamer's dream never really seen done.
This impossible dream requires that I can play a game as the fuck I want, and at the same time have a balanced experience based on my playstile. Anyone who has even the perception of what a brothel it is to make a tenth of a video game can easily understand why this desire of mine has never really been seen to be fulfilled.
Here, in front of the goodness of what I have been able to see of Cyberpunk 2077, I have a very strong sixth sense that I will finally find what I am looking for. Because Cyberpunk 2077, more than a game, is a collection of game mechanics that the user can compose as he likes. An ultra-customizable experience, seasoned with a mesmerizing as well as, at times, aberrant mixture of bio-hacking, tech-mafia and tamarre neon lights.
An ultra-customizable experience, seasoned with a mesmerizing as well as, at times, aberrant mixture of bio-hacking, tech-mafia and tamarre neon lights.
Breathtaking Phenomenology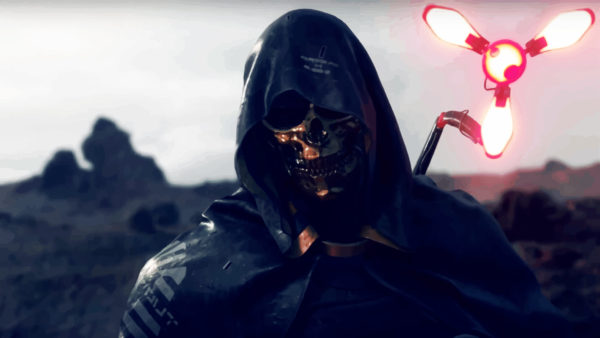 Incorrect video game:
Video games DO NOT need cinema
Let's take it out of the equation Keanu Reeves (called er bretteichin for friends of Tiburtina) and all paracinematographic bullshit which our friend Kojima taught. We also remove that the main character is called V, because you really can't hear it. What's left of Cyberpunk 2077 is all you need. Such impossibly polish-ed adaptive gameplay [ed. pun intended] which it seems a treccani encyclopedia of the video game.
If that's still not enough, I think if I shook hands with the Art Director of Cyberpunk 2077, I wouldn't wash it for a week.
With great powers comes great responsibilities, but I would say more great potential. Thanks to the success of its latest game, CD Projekt has become a worldwide entertainment phenomenon. A young triple A company that I hope will redefine the somewhat obsolete canons of making thick video games. I always suspected that the early Cyberpunk 2077 teaser was a bit of a lure for developers looking to work on something new and fresh. In fact, since the release of The Withcer 3: Wild Hunt, CD Projekt has seen its staff grow more than double. Strengthened by a stratospheric success, the companies with balls can recognize themselves by what they do next: having come out of the Tolkenian sowing of medieval Fantasy, here new era of those first millenials raised on bread and Blade Runner.
I've seen things you people wouldn't believe…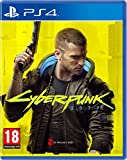 cyberpunk 2077
On amazon: 46,08 € buy
I almost feel like I'm doing the reader a disservice by telling what I saw. Myself I might have preferred not to see anything, cover my eyes and ears, eliminating any contamination. Live the ultimate experience of a game that finally does what I say, but that guides my ego to new heights of videogame libido. I decide not to tell anything about what I saw, but I leave here a handy video that I invite you to DON'T to watch. We gamers too often miss the opportunity to be surprised, but we do not devalue the beauty of the unknown that makes us discover so much about ourselves.
See you in Night City.
Comment April 17th is my birthday. Cyberpunk 2077 comes out on April 16th. Connect the dots, friends. Pros and cons
✓
Incredible Art Direction
✓
Non-linear storytelling and gameplay
✓
Cyberpunk by name and by nature
x
...