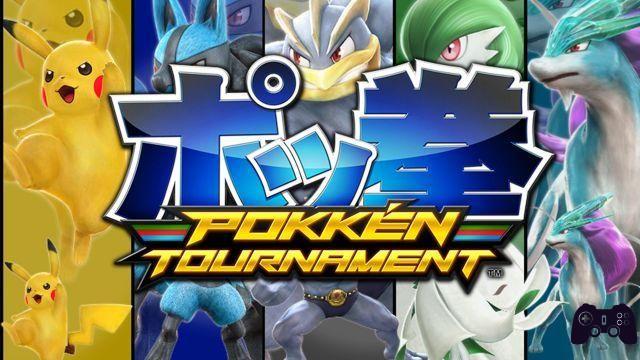 Expected for Wii U this spring, Pokkén Tournament, the Pokémon fighting game developed by Bandai Namco Entertainment, has actually been available as an arcade in Japanese arcades for several months. Having spent the Christmas holidays and the New Year in the land of the Rising Sun I have had the opportunity to spend numerous 100 Yen coins in the game cabinets and here I am ready to tell you my first impressions on the new title dedicated to Nintendo pocket monsters.
Version tested: Arcade
Let's discover the Pokkén Tournament cabinet!
In Japanese territory, the Pokkén Tournament cabin cruiser can be easily found in the Pokémon Center present in cities such as Osaka, Tokyo, Yokohama and Sapporo or in the numerous ones games rooms spread almost everywhere, in particular concentrated in the otaku / nerd districts such as Den Den Town in Osaka and Akihabara in Tokyo. The cabinet comes equipped with a BananaPassport reader, a card that allows you to record progress and customizations in many Bandai Namco arcade titles, a single player station (camera setup requires each player to have their own screen, so no second player on the same cabinet) and a particular GamePad to replace the classic arcade stick. The controller, which a few weeks ago we discovered is also coming for the future Wii U version, does not have any analog stick, but only the directional cross, the BAYX front buttons and the right and left backbones. After inserting a 100 Yen coin, Pokkén presents the player with three distinct options: single player, local multiplayer (against players on other cabinets in system link) or online multiplayer (against players present in other arcades along the Japanese territory). Curiously enough the singleplayer does not foresee a canonical arcade mode or story mode, but it only consists of two single matches against CPU-controlled opponents. This particular choice of the developer relegates the single player mode to little more than a mere training mode and pushes players to jump into matches against real opponents as soon as possible. We do not know if the reason was precisely to push multiplayer, but in a game like Pokkén Tournament the absence of a real arcade mode out of place or at least it is bizarre. Given the state of work-in progress of the title and its constant updating, we hope to see it included if not in a future arcade version at least in the home version for Wii U.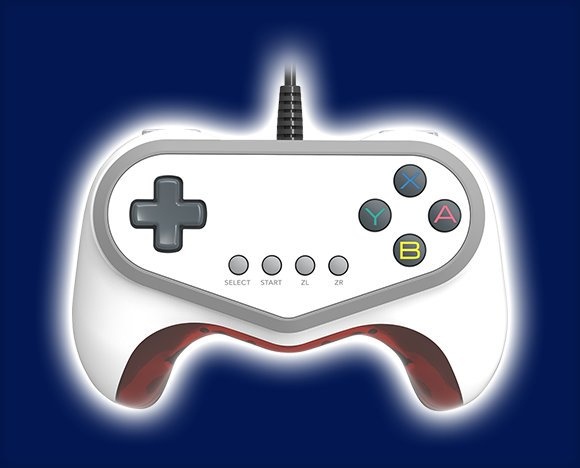 The Pokkén Tournament controller
Smash-hit between Pokémon
After selecting the preferred game mode we will then come to the choice of our fighter. Pokkén Tournament presents itself at present with a rather small roster: Lucario, Machamp, Pikachu, Gardevoir, Suicune, Charizard, Weavile, Blaziken, Gengar, Pikachu Libre and Shadow Mewtwo. While the title is constantly being updated with new fighters, only these 11 are currently available, accompanied by other selectable Pokémon as support characters. The clashes take place inside circular arenas and the movement of the characters is initially in 3D (even if "locked" in 8 directions a-la Super Mario 3D World) with a camera behind their backs. As the two Pokémon get closer, the camera will begin to position itself more and more to the side, up to the classic 2D / 2.5D fighting game shot. This transition, which appears somewhat bizarre on paper, live is made with great care and naturalness, and in the flow of the fighting you hardly realize when you pass from the remote phases (characterized by a great use of bullets and attacks to distance) to close range (more like a standard fighting game). The controller's front keys are used for jumping and attacking, one special and two standard, while the backbones control the support Pokémon's entry and parry respectively. Similarly to Smash Bros., both special and standard attacks will be different if performed with the Pokémon in "neutral position" or by moving in one of the 4 directions. The offensive arsenal of each Pokémon is finally completed by the Burst bar, which once filled will allow our Pokémon to perform a power-up (which will appear as Mega Evolution for those Pokémon that have a mega-evolved form) to unleash even more devastating attacks during a small amount of time.
It is not Tekken with Pokémon
Although 10 of the 11 characters currently available are bipeds, Bandai Namco seems to have resisted the temptation to make a mere "Tekken with Pokémon"And seems to have devoted the right care in representing the various monsters and their way of fighting as faithfully as possible. The various characters have very different mobility and physics in jumps, as well as park moves and combat strategies change radically between one character and another. On the one hand we have the extreme speed of Pikachu, on the other the physicality of Machamp. There are extremely balanced characters like Lucario and there are also particularities like Suicune, in which bullets and keeping the opponent at a distance are prevalent. This great variety, as well as pleasing the most inveterate pokéfanatico, makes the title the classic "easy to learn, hard to master", but also casts some shadows on the balance of the game. While my test was nowhere near enough to establish a definitive verdict on the matter, it seemed to me that some characters were more advantaged than others, most notably Suicune and its bullet-based game. From a technical point of view, the title is presented in form, with polygonal models cared for and animated to perfection, and jaw-breaking special effects during major attacks. On the other hand, the arenas appear slightly bare, but it is clear that both for developers and for players are certainly not the greatest point of interest.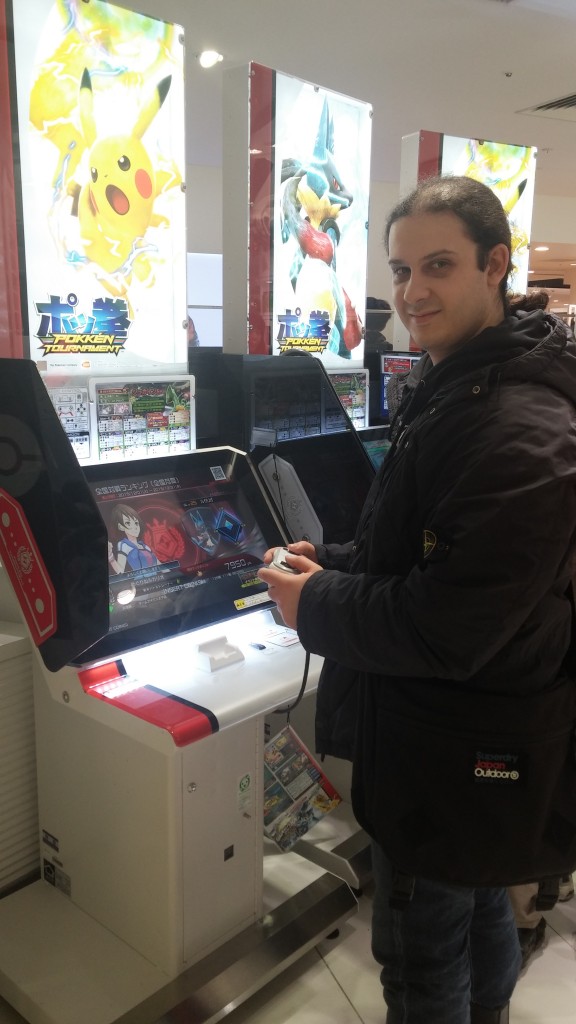 Here we observe the gaijin Filippo just before being beaten on Pokkén Tournament by the Japanese players
Comment After trying Pokkén Tournament I can say that Bandai Namco has avoided in a big way the two mistakes he could make: making a Pokémon version of his Tekken or going to ape the other fighting game in which the Nintendo monsters appear, or Super Smash. Bros. Pokkén Tournament has its own individuality and the respect that the developers had for the source material is perceptible. The basics of the gameplay appear extremely simple and easy to make your own, but the infinite combinations of moves and the completely different mobility of each Pokémon make Pokkén a potentially very profound title. There are also negative points, partly conditioned by the state of "work-in-progress" that is the arcade version. The balance is not entirely convincing. There is no real single player mode. A roster of only 11 characters is also very small. But the room for maneuver to fix these problems and polish up the small imperfections is still there and we hope that when it comes out on Wii U Pokkén Tournament it will be in top form. Pros and cons
✓
Much more than a Tekken in Pokémon sauce
✓
Easy to learn, hard to master
✓
Visually very pleasing
x
Absence of a real arcade mode
x
Roster still gaunt
x
Some doubts about the balance