The forbidden dream of every Pokémon trainer throughout the generations has always remained the same: to have a competitive team composed of pokémon Shiny to show to friends and to use to battle with other trainers. The Pokemon Shiny (or chromatic pokemon, as they have recently been renamed) are nothing but very rare recolored versions of any type of Pokémon and which, unlike the regional variants, turn out to be a real status symbol among players. The rarity of these pokémon is really impressive: normally the chances of finding one Shiny are 1/4096 and therefore you understand well the reasons why we speak of incredibly rare creatures.
Fortunately in Pokémon Scarlet e Violet there are some simplifications which can be taken into account to increase these possibilities in an "acceptable" way: in this article we are going to discover them together.
If you want to complete the game 100% before throwing yourself into the madness that is shiny hunting, we recommend taking a look at our complete guide to Pokémon Scarlet and Violet.
How to find more Shiny pokémon in Pokémon Scarlet and Violet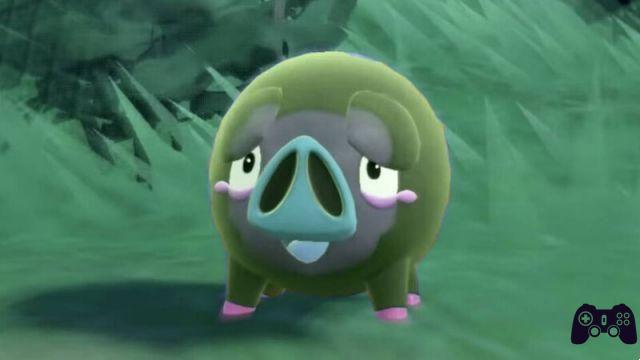 There are several ways to increase the chances of finding Shiny Pokémon in Scarlet and Violet, just be aware of what you want to do.
Let's take a closer look at the most effective methods.
Use a Chromamulet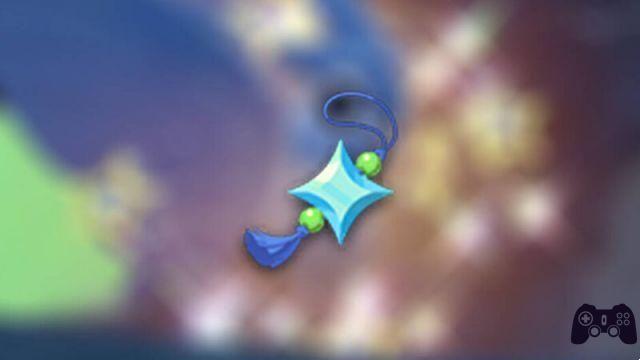 Directly from pokemon black and white 2 loudly returns the Chromamulet, a basic tool that is the best friend of anyone who wants to meet a pokémon Shiny during his travels in Paldea.
The chromamulet is very simple to use: once obtained, the probability of finding chromatic pokémon increases; this increase in probability is cumulative also with other methods and tools. The increase in probability relative to Scarlet and Violet it has not yet been calculated precisely but it is thought that it will pass from 1/4096 to 3/4096 as in previous generations.
In pokémon scarlet and violet, the Cromamuleto can only be obtained by completing Paldea's Pokémon and talking to Mr. Jacq at the academy.
Face the pokèmon in massive appearances
Another method to increase the chances of find chromatic pokemon around Paldea is to shoot down pokémon during the massive appearances. These are nothing more than events in which it will be possible to fight many pokémon of the same species at close range.
The possibilities increase the more pokémon you face during a massive appearance:
Fight between 30 and 60 pokémon: Chances increase to 1/2048
Fight more than 60 pokémon: Chances increase to 1/1365
Naturally this method can be combined with the Cromamuleto and with other techniques to maximize the chances of success.
Good morning! Here are your Pokémon Scarlet/Violet shiny rates for version 1.0.1. pic.twitter.com/ahkdeyUf24
— Anubis (@Sibuna_Switch) November 17, 2022
Above we leave you the work done by a Twitter enthusiast who created a handy diagram to understand how best to optimize these events.
Eat the right sandwiches
A new mechanic that can help the player find chromatic pokèmon is represented by the crafting of particular sandwiches.
Specifically, using some rare spices that can be found in 5-star raids, it is possible to increase the chances of finding the much sought-after chromatic pokémon.
Here's THE FULL SHINY SANDWICH LIST for each type! @T_T_I_N really did the lord's work on this! Its been fun talking with them about!Can't wait to get hunting!.If you make these sandwiches-30min effects will make tons of that specific type appear with a high chance of shinies! https://t.co/oLicKJPl3F pic.twitter.com/uWCem77nAc
— SoulSilverArt (@soulsilverart) November 15, 2022
At the moment, fans are still scanning the game code in search of the best possible combinations, especially because the sandwiches are connected to the types of pokèmon and are particularly specific.
For fairness, we refer you to this incredible video by Papa Jefé on the subject, to get all the most important information on how to cook the best sandwiches to find the Shiny you want.
Use the Masuda method
Last but not least how can we not talk about the masuda method (known to us as the "masuda method")?
Since the second generation of Pokémon games, the best way to find pokémon Shiny has always been to apply the masuda method, which is a procedure that involvespairing between pokèmon from different linguistic regions; most often this is done with Ditto (here's where to catch it).
Il metodo Masuda over the years it has changed and modified and its version in Scarlet and Violet is coming slowly rediscovered by the most passionate players.
We leave you an explanatory video on the subject to check to dispel any doubts: just remember that you will need a friend who plays in a region without English in order to take advantage of the masuda method.