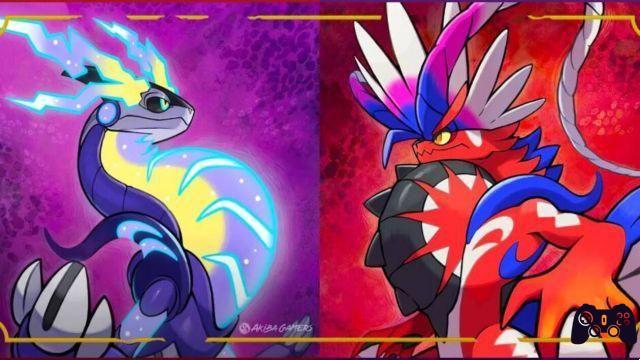 Since the first trailers of Pokémon Scarlet and Violet, the community of fans has divided in an ever so clear way. Now that the two ninth generation titles are finally available, players have been able to get their hands on these experiences and discover that, in addition to a series of convincing contents, the two games also present many not exactly exciting problems. Precisely because of these problems, memes have been created on the internet, especially on bugs, but apparently the two Pokémon titles now also hold a negative record.
If you often hang out on Metacritic, you may have already noticed it, while if you don't usually go to the review aggregator site, even just out of curiosity, you're in the right place to understand what's happening with the new Pokémon Scarlet and Violet. By comparing the critics' votes given to the two new titles with the votes of the previous main iterations of the saga, we find that Scarlet and Violet are the lowest rated Pokémon games ever.
Specifically, Pokémon Violet features a Metascore of 72, while Pokémon Scarlet obtained a score of 73. Votes far from those of Pokémon Sword and Shield, which had managed to score a maximum of 80 of Metascore on the review aggregator site. The situation changes drastically if we look at the ratings given by users, with Scarlatto and Violetto currently having a rating of 3.4, which is also the lowest compared to previous titles.
These are the lowest ratings ever for the main game series, but despite this, we know very well how much the two new Pokémon games have sold like hotcakes in just three days after launch. A dichotomy that speaks volumes about the health of the main videogame brand, where on the one hand there are sales, which testify to an ever-great interest in the saga; but on the other side of the coin both critics and the public are no longer passing certain uncared-for aspects of the experience.