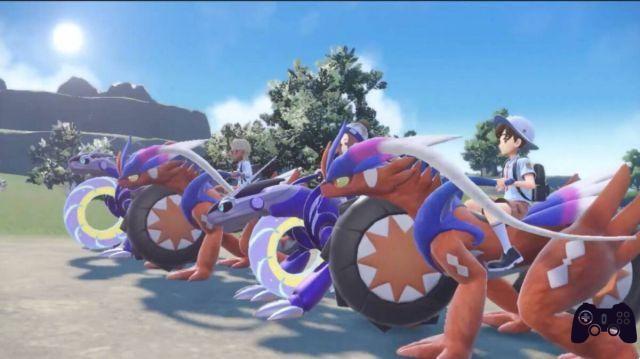 Contrary to the great interest shown around the time of its announcement by fans, Pokémon Scarlet and Violet is giving his community a lot to think about these days, due to some problems to which he is now adding one particular bug quite hilarious.
Apparently in the new pokemon, if you plug in two controllers at once you can run twice as fast. Like you hold both joysticks and it just… adds the speed
these devs had NO TIME lmao pic.twitter.com/q8ydxd9iub
— Muno (@munosnail) November 20, 2022
The large number of pre-order Pokémon Scarlet and Violet recorded in the days leading up to its release has once again confirmed the love that Pokémon fans continue to pour unconditionally on this saga. This same love, however, has also transformed In another after the publication of the title, with serious errors from a structural point of view that prompted many enthusiasts to move towards requests for reimbursement.
Staying on the subject of technical instability, these days a Twitter user, Such world, posted a very peculiar video where he demonstrated that if you connect two controllers on the Switch while playing a Pokémon Scarlet and Violet, and are used simultaneously, these will allow the playable character to run at literally twice the normal speed.
In the video posted on his Twitter profile, also confirmed by another user on Reddit, it is possible to see the thing, both inside the game and externally, with the use of the two controllers together and separately.
This umpteenth problem joins a series of general inaccuracies that in recent days have prompted other fans to contact Nintendo directly via social media with posts entirely dedicated to the refund request following the purchase of the video game.
It is not the first time that in recent years the launch of a new video game dedicated to Pokémon has displeased fans, speaking of purely structural characteristics and various stylistic choices. We just have to see what the new reactions and moves of the company and the developer will be, in the hope that in the future the current in-game errors will be corrected, improving the general experience.