Developers of Pokémon Scarlet and Violet have decided to introduce a challenge that no fan would have ever expected, not to be underestimated at all. We are talking about Delibird, detailing its version Iron Bundle, a Pokémon belonging to the second generation that has been many times over the years teased and underestimated by everyone, now in a mind-boggling "statistical guise".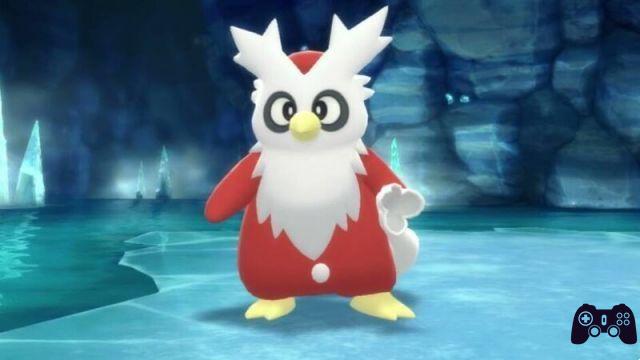 The very first appearance of Delibird in the saga dates back to the Gold and Silver chapters, with historical fans who since then (we are talking about 23 years) have continued to denigrate him for his low stats and for his "sweet" appearance. With Pokémon Scarlet and Violet Delibird will finally have its own revenge about a community that will probably eat all of it.
The latest news on this very special Pokémon and its fiendish strength see the website smogon.com classify it in the "Uber" category, which brings together all the strongest Pokémon in the game with which it is very difficult to compare. Finding a Delibird (Iron Bundle) along the way will no longer be like in the past for fans, who will have only two choices to deal with: flee like hell or engage in the battle of their lives.
Staying on the subject of clashes, a mod has been released these days that allows a Pokémon Scarlet and Violet to adopt the fixed 60fps. Such a possibility, in addition to affecting the whole experience in general, also transforms the individual approaches to the battles of the plot, bringing the base 30fps of the two video games to completely unexpected and perhaps unexpected even by the developers themselves. Are you brave enough and prepared to face such a threat, with this fluidity, putting all your resources at risk?
Before saying goodbye, we advise you to visit our YouTube channel, where you can find videos dedicated to the gaming world at 360 degrees.