We had opened this day dedicated to Cyber ​​Monday 2022 discounts, pointing out what is a splendid offer relating to a collector's edition video game, or the fun Gotham Knights, which Gamestop is selling at a discounted price in its unobtainable Collector's Edition!
Well, let's stay on topic, pointing out that, precisely on the occasion of Cyber ​​Monday 2022, eBay is selling the new (and already best-selling!) game in the Pokémon series at a discounted price, to be precise in the "Scarlet" edition, sold by the portal at price of €49,90, and therefore with one 17% Off compared to the original price of €59,99!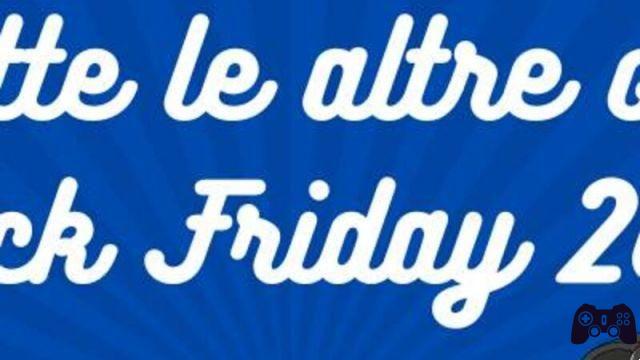 A small but very pleasant deal, especially considering that the game came out very recently, to be precise last November 18th, and has therefore been on the market for less than two weeks! Even net of this, and probably because it is already a blockbuster, the new Pokémon is still sold at a discount by the portal which, in this world, is offering many players the opportunity to buy an excellent Christmas present at a discounted price!
Developed, for the first time, with an open world system, which will allow you to freely explore the game world far and wide, Pokémon Scarlet, as well as its twin, Pokémon Violet, will thus allow you to visit the Paldea region, a rich and very varied territory, characterized by lakes, mountains and boundless lands, where you will come across many brand new and unpublished Pokémon, including Sprigatito, Fuecoco e Quaxly, namely the three new and captivating starters of this generation!
Packed with places to explore, creatures to capture and missions to accomplish, which will lead you to discover not only the game world, but also the nature of your favorite little monsters, Pokémon Scarlet it's both a return to the roots for the franchise and a look into the future, allowing the player more freedom, exploration and customization, allowing the creation, from scratch, of his own digital avatar, which can then be customized as desired with clothes and accessories.





Not only! Thanks to the presence of the two new legendary Pokémon, namely Koraidon e Miraidon, with Violet and Scarlet you will also be able to face exploration in a completely new way for the series, discovering the hidden powers of two creatures out of the ordinary and… capable of changing shape!

In short, this new generation of Pokémon is more promising than ever and, even net of some technical limitations, these are two titles that fans absolutely would not want to lose and which for this reason, we invite you to buy immediately, especially because at a really discounted price!

Read also: Open world video games | The best of 2022

That said, we just have to send you directly to the eBay page dedicated to the offer, so that you can buy this new Pokémon before it runs out or worse, that the offer sells out altogether!




Furthermore, before completing your purchase, we strongly suggest that you also subscribe to our three Telegram channels dedicated to offers, with specific channels dedicated to: Offers, Hardware & Tech and Clothing and Sport. Happy shopping!



» See the offer on eBay «
Follow us and always stay informed on the best offers!
Events » Amazon Prime Day | Black Friday
Offers and Discounts » All offers | Discount Codes
Telegram channels » General Offers | Hardware & Tech | Clothing and Sports
Buying guides » SOS Home & Garden