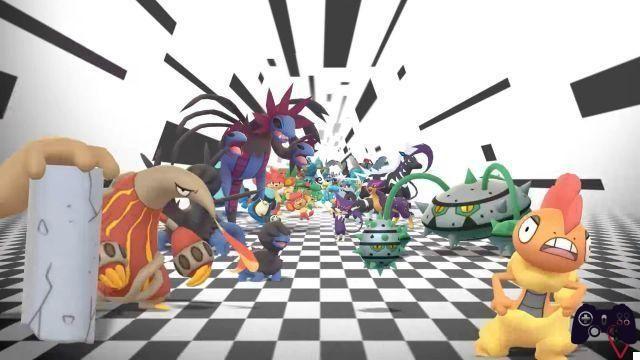 Since its debut in 2016, Pokémon Go offered as its main premium currency Pokémonete, which are used to buy many useful items and upgrades in the shop. Despite Niantic has made several changes to the system over the last few years, it is still possible get free Pokémonete every day in 2021 through a simple method of Pokémon Go.
As for the first stages, you will need it dealing with gyms, scattered around the real world thanks to the augmented reality map of the mobile experience. So here are all the steps to follow to redeem free Pokémonets every day in Pokémon Go.
Reach Trainer Level 5 to unlock gyms
Go to a gym and conquer it if it's from an enemy team, or add Pokémon if it's a friend
At this point you will have to wait for the added Pokémon to be defeated to automatically get the free Pokémonete
It should be noted that yes can insert an unlimited number of monsters in as many gyms as you want, but that, unfortunately, there is a maximum of 50 Pokémonete that you can get every day. Each Pokémon matures a total of 1 coin every 10 minutes, then remaining for 8 hours and minutes 20 each will give you the maximum amount of coins for the day once they are defeated. If several Pokémon that you have placed in gyms are defeated in the same day, you will still receive a maximum of 50 coins.
We therefore advise you to aim for gyms where you will be able to stay for sufficient time, but to avoid too isolated areas, where your Pokémon would remain useless for a very long time, still yielding a maximum of 50 Pokémon once KOed and returned to your inventory. . You can also organize yourself with members of the other teams to collaborate and maximize the number of coins that everyone will be able to redeem automatically, leaving weak Pokémon in the gyms for them to be easily defeated by your friends.
Hoping that the guide has been useful to you, we take the opportunity to refer you to our specific game page, where there is all our in-depth material on the title, including several guides.