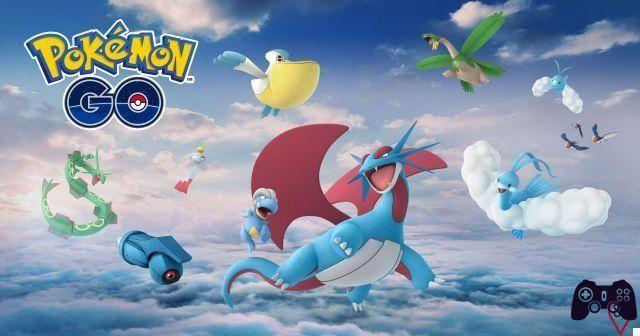 With the month of July 2021 now arrived, too Giovanni from Team GO Rocket di Pokémon GO becomes more aggressive, and that is why we want to explain to you in this guide how to manage to defeat the well-known character.
We already told you about Giovanni and his Pokémon lineup in June, but like every month the situation changes, so here are all the details in this dedicated guide.
The game restarted after the Covid-19 pandemic, with several pleasant news and some bonuses that did not make the community particularly happy, which in any case is ready to go around in its own cities in order to expand its collection and improve their potential in fights.
Here is the guide to defeating Giovanni from Team GO Rocket in July 2021 in Pokémon GO
Before starting to talk to you in this guide about the news concerning Giovanni of Team GO Rocket in July 2021, we want to remind you of some details of the battles of the team that must surely be considered since this is back.
First, you'll have to first confront team members to access team bosses, among which there is also Giovanni, and we would also like to specify that based on the performance in battle you will get a different number of Poké Balls to catch his latest Pokémon. This can then be purified through the usual process, and will eventually enter your collection of monsters in the game by right.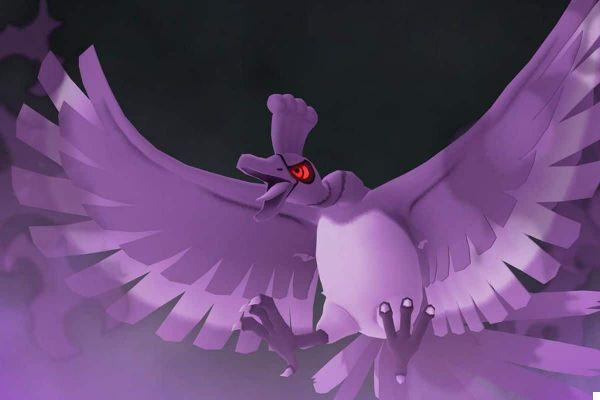 So we come to the lineup of Pokémon that Giovanni of Team GO Rocket presents in July 2021 in Pokémon GO, and which will have to be fought with the right monsters, which you can also get thanks to the news of this month. The first two cases are guaranteed, while the third Pokémon is an unknown.
Primo Pokémon - Persian
We're dealing with a normal guy, persian, which may however use Dark-type moves. To defeat him, the best thing to do is to get some Fighting type Pokémon and exploit its main weakness.
Second Pokémon - Dark Ho-Oh
This time the match is decidedly less easy, and if not contrasted at best the legendary oh oh dark it could really KO your team. Speaking of a Fire / Flying type, the right choice will always fall on Pokémon Electric, Water and - above all - Rock.
Terzo Pokémon – Kangaskhan
The moment of the third Pokémon is quite delicate, as there are 3 possibilities. The first of all, Kangaskhan, must also be faced in this case with a fight type, who should now be booked into your team.
Third Pokémon - Garchomp
If it happens to you Garchomp you will probably be in the least fortunate situation, being a Dragon / Earth not particularly easy to defeat. Our advice is to use Pokémon Dragon, Fairy and especially Ice. These aren't easy matches for other encounters, true, but considering Garchomp as the third Pokémon could really make a difference in the fight.
Terzo Pokémon - Nidoking
In the latter case we find Nesting, weak to Ice, Earth, Psychic and Water. It's easy to notice a resemblance to Garchomp, which should lead you to enter an Ice Pokémon on your team to beat Giovanni.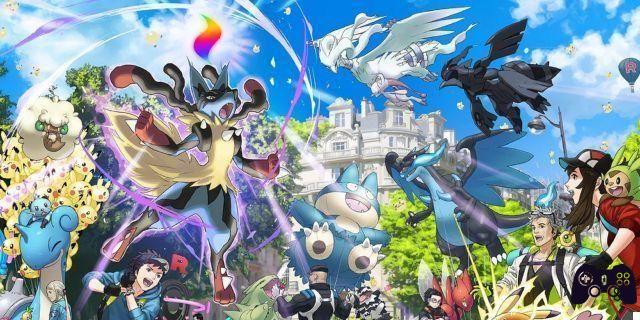 Our advice in this Pokémon GO guide to get the better of Giovanni from Team GO Rocket in July 2021 is to choose a team consisting of a Fighting Pokémon and an Ice Pokémon without a shadow of a doubt, and to reserve you a third place against Ho-Oh. A Water type might be the right choice, as it could also prove useful against Nidoking.
For all the details on the game and for other useful guides in order to continue your adventure, we refer you to our page dedicated to the game, which you can access through this link.