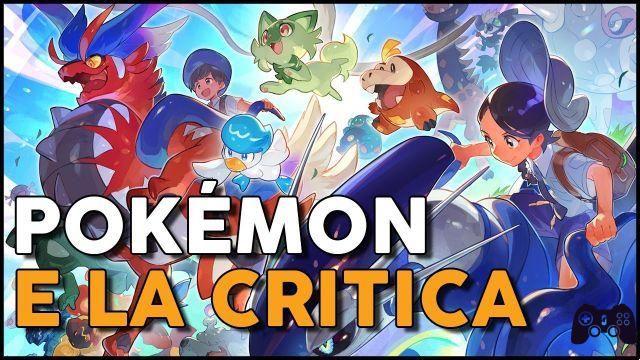 Despite Scarlet and Violet have only been out for a few weeks, some fans are already thinking about the next Pokémon games. In fact, an interesting theory has spread on Reddit, which may have revealed the setting that will be the background to the subsequent chapters of the series. It all stems from what would seem like a small clue, left by Game Freak within the last two titles of the franchise that debuted in November on Nintendo Switch.
According to what was reported on Reddit, inside a building present in Scarlet and Violet, a painting depicting the Uluru mountain, located in Australia, would be well recognizable. For some fans this could be a defining clue to the setting of the next games in the series. And no, it would not be a rumor: In fact, Game Freak is not new to inserting small references into its games regarding his subsequent works, still in the development phase and obviously secret, as happened in Spada e Scudo, which had revealed in advance the region of inspiration for Scarlet and Violet.
Clearly, at least at present, it is impossible to know if the picture is part of a series of clues left by Game Freak for the next Pokémon games. However, the mountain is practically recognizable right away and Australia would certainly have its own charm, with decidedly interesting biomes that could lead to the creation of pocket monsters very different from those already seen.
As usual in these cases, we invite you to take this news with a grain of salt. It's not the first time that Game Freak has had fun with users, leaving little hints about his next works. Despite this, the next iterations are certainly quite far away and it will take some time before they are announced. Our advice, therefore, is to fully enjoy Scarlet and Violet, without thinking too much about the future that awaits the franchise.
Before saying goodbye, we invite you to subscribe to our YouTube channel.