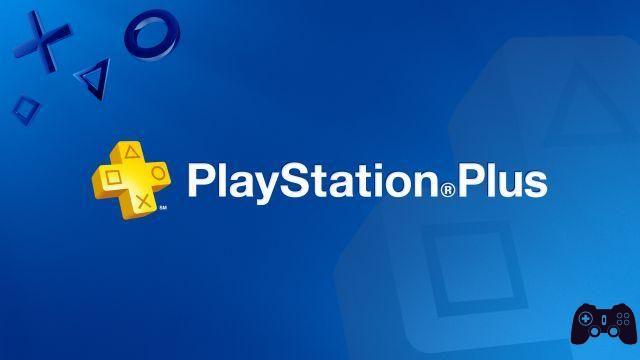 And here we are again, punctual as pollen, for a new month dedicated to PS Plus subscribers. After the feast in April, between Instant Game Collection and very tasty easter discounts, today it's up to the month of May, the most beautiful for enjoying nature and killing aliens in a cooperative. Yes, because the biggest selling point of this Plus is Alienation, a high-rate title of firearms and aliens ready to do anything to subdue the human race. So let's not procrastinate and start immediately with the usual roundup of six titles kindly granted by Sony. Enjoy the reading!
Alienation (Housemarque) - PS4
What better way to honor the Labor Day just passed than to call 3 friends and cooperate to exterminate the alien invaders? To you, tireless marine with an easy twin stick and fans of "Aliens: New Revelations" on Focus, is dedicated Alienation di Housemarque. The title follows, in an alien vein, the previous twin stick shooter of the software house, Dead Nation. Isometric view, an infinity of enemies and one of the most successful shooter mechanics ever, combined with a strong cooperative multiplayer component, divided into various modalities. What you will experience will be a frantic battle to prevent the annihilation of the human race, between fluorescent explosions and an infinite amount of empty magazines. Several classes for our character and a great destructibility of the scenarios complete this full-bodied title, absolutely to be downloaded without hesitation. They come out of the fucking walls ... And not only that!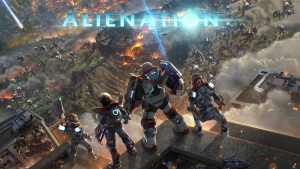 To learn more:
Alienation
Tales from Borderlands (Telltale Games) - PS4
Can a first person shooter turn into a graphic adventure? For Telltale Games, everything can turn into a graphic adventure, even Master Chef (when a Tales from Master Chef?). With this philosophy, the Californian software house has taken the world of Pandora, conceived by Gearbox, removing the FPS mechanics and focusing everything on the player's storytelling and choices, creating Tales from Borderlands. So here's one explosive mixture of humor and moral crossroads, set on a planet suspended between the far west and sci-fi, filled with characters who do not have all their wheels in place, definitely. As always, the title was divided into five episodes, here of course all gathered in a single package, subtitled in our mother tongue. Madness and delusions in Pandora.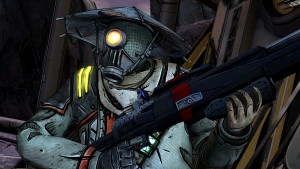 To learn more:
Tales from the Borderlands: Episode 1 - Zer0 Sum
Blood Knights (Deck13) - PS3
And now let's go back in time, when PlayStation 3 it was Sony's flagship and the vampire hunter was a noble profession. But what happens when an esteemed commander becomes infected with the creatures of the night? Just to answer this question Deck13 released his Blood Knight, a curious mix of action RPG with a bird's eye view (but decidedly dynamic), platform, with contaminations derived from God of War and Castlevania, but above all a lot, a lot of blood. Our two protagonists, interchangeable with the push of a button (thus lending themselves to the natural cooperative mode), will also have various vampire abilities, including the classic bloodlust that distinguishes these would-be Dracula. Certainly not an unforgettable title, but certainly a fun and hidden game among the tomes that make up the vast library of PlayStation 3. "I welcome you to my home".
Port Royale 3 (Gaming Minds) - PS3
Are you already dreaming of summer and its exotic destinations? Do you want to spend a month in the Caribbean, between rum and hammocks, but you don't have the beak of a penny? Don't be down, at least you have a PS Plus subscription that will allow you to land on the shores of Port Royale 3 in the uncontaminated 1600, where the sea is always crystal clear and the rudeness between maritime powers is paid for with cannon fire. Yes, in this management based on military and mercantile strategy we will have to conquer the ports of the Caribbean Sea, in spite of the aims of England, Spain, Holland and France, using the brute force of our fleet or our economic skills. The genre has never been very friendly with traditional consoles and pads, but the atmosphere and satisfaction that the genre gives are worth the free download. The boardings of Captain Findus.
Laser Disco Defenders (Out of Bounds) - PS Vita
Here we are grappling with another twin stick shooter, Laser Disco Defenders, based shooter laser (who would have thought that?) and ... Funk! From the characters to the soundtrack, passing through the general psychedelic atmosphere, the whole bizarre title is a mix of 70s and deep space. In all this we will obviously have to eliminate a large amount of enemies and be careful of avoid our own laser beams (fired by the characters with the sole imposition of the fingers, in pure Disco Music style), which will bounce off the walls of the small levels, which will turn into a riot of lethal colored trails. Certainly not lacking the possibility of change clothes, all on the subject, which will give us special skills, as well as make us real kings of the dance floor! Stayin 'Alive, stayin' alive, aaaa!
Type: Rider (Cosmografik) - PS Vita
And we conclude the May sextet with a real pearl. Type: Rider is a title created by the Franco-German television channel Arte, which deals with culture and art in general, and developed by Cosmografik. The premises are already absolutely unique and curious, if we then analyze the gameplay, the curiosity increases even more; the game, apparently a platform 2D, Is a set of puzzles based on typography, all embellished with descriptive cards on the art of writing, from prehistoric times to the present day. The aforementioned puzzles are all based on a specific font and historical period, complete with related works of art. Physics also plays a fundamental role, thanks to the shape of the protagonists, colon (:) connected but independent, capable of facing the most varied surfaces. In short, here there is little space to describe it as it deserves, the advice is therefore to download it without hesitation and discover what is a real gem, a title born from a unique and dazzling, as well as instructive, idea. Long live the Times New Roman!
Bizarre May!
In conclusion, we can define this Plus in May as a particular month, without absolute masterpieces but with at least three titles that are somewhat hidden and absolutely worthy of being recovered. We are talking about Alienation, Tales from Borderlands e Type: Rider. Certainly not AAA titles of great appeal, but they are the kind of fundamental titles to embellish your library and play something different and away from the big mainstream games that we see on the virtual pages of specialized sites. See you again in June, therefore, more curious than ever to see how Sony will celebrate the arrival of summer. Good game everyone!