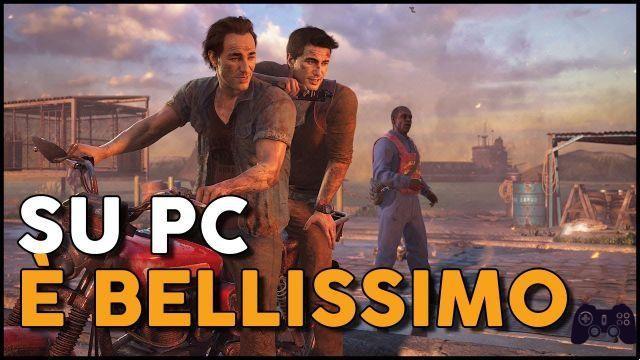 October 2022 closed with two PlayStation exclusives arriving on PC, namely Unhcarted 4 and Sackboy: A great adventure. However, two games that have not been able to convince Steam and Epic Games players, with average active users (and who consequently bought the two titles) decidedly below average. Unlike Marvel's Spider-Man and God of War, for example, the two games were able to count on a few hundred players compared to the numbers that everyone expected.
What are the causes of these flops? Difficult to say for sure, but we can try to draw some hypotheses. For Uncharted, in reality, the reason could be quite simple: bringing the saga from the fourth chapter instead of the first three could have created a sort of psychological barrier. For Sackboy, however, things could be decidedly more complex. However, they all agree on one point: the marketing.
In celebration of the launch of God of War and Marvel's Spider-Man on PCIndeed, PlayStation had kicked off a consistent and cohesive marketing strategy across all divisions. With Uncharted 4 and Sackboy: A Big Adventure, however, we have witnessed a launch that has gone almost completely unnoticed, without major press releases and without being hosted on the company's official blog. In short, a completely different strategy than in the past, which could have undermined the performance of the two titles. Other errors could be found in the choice of prices, perhaps too high for games that in the end are decidedly old for personal reasons and for the technical improvements made.
From PlayStation on PC we expect great things, needless to deny it. And we are pretty sure that The Last of Us Part 1 it will get all the attention it deserves. The problem is to understand if for the Japanese giant, its catalog is made up of Serie A and Serie B games and at the moment these numbers do not help to deny this hypothesis.