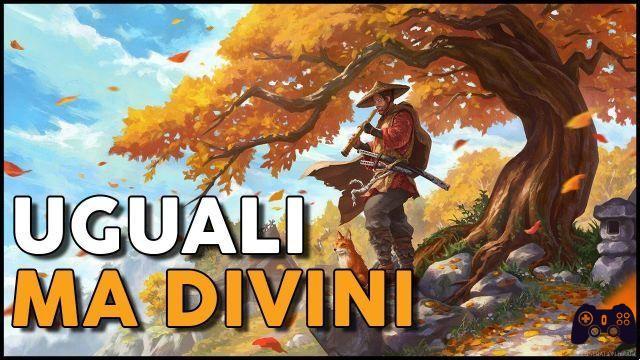 One step away from celebrating the new year, the world of entertainment has recently accustomed us to enjoying a whole series of recaps that are always very tempting for fans. Among the most famous is certainly that of Spotify, which allows us to discover in detail which artists have received the most plays or the various most interesting discoveries of the year. Also PlayStation has made a recap similar but, of course, all dedicated to videogame experiences.
Right now it's catching on PlayStation Wrap Up, the initiative that allows us to relive the videogame 2022 on the Sony PS4 and PS5 consoles. Starting today, December 13, PlayStation players can discover and share all the highlights of 2022 with their friends. The data in this new Wrap-Up also includes the number of trophies earned, the number of videogame experiences played, the total hours played on PS4 and PS5 games and the number of games redeemed through the PS Plus subscription service.
The interesting thing is that the data does not stop only at personal statistics, but can also be seen how the entire community of a video game behaved within that virtual world. For example, between the numbers and percentages it is possible to see how many players have managed to defeat a Devour Thunder in Horizon Forbidden West (you can buy it on Amazon), and many other general statistics of the game-by-game genre.
Relive your year of gaming with PlayStation in the 2022 Wrap-Up – available starting today through January 13, 2023.
More details: https://t.co/F9S1yO0hft pic.twitter.com/1NFrCBzdVk
- PlayStation (@PlayStation) December 13, 2022
Data and stats from this year's PlayStation Wrap-Up will continue to update until the end of the year, so you can add hours and more to your PS4 and PS5 experiences. At the end of the recap you will receive one summary card of everything your 2022 has been together with PlayStation.
Before saying goodbye, we advise you to also visit our YouTube channel, where you can find videos dedicated to the gaming world at 360 degrees.