More than two years after its original release, Microsoft Flight Simulator continues to thrill fans of flight simulation. It is a videogame genre that had disappeared for several years, but now the King of simulators is back and is bringing with him an avalanche of news and content not to be missed. Just recently a new one came out update that celebrates 40 years of the series, and among the various contents added to the game there is one that is nothing short of curious and unexpected.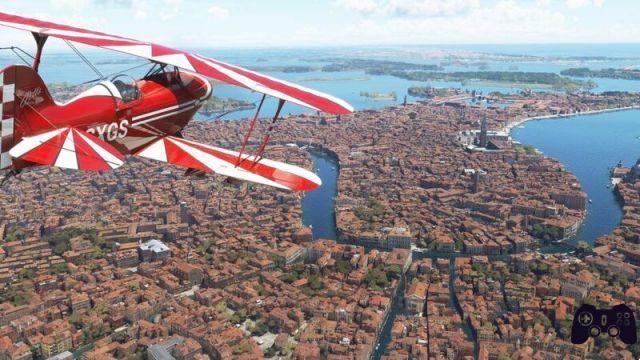 The first chapter of the Flight Simulator series was released way back in 1982, and since then it has changed the field of virtual flight simulations forever. Nowadays it's easy to imagine being able to fly around the world at will, and with the latest iteration, the possibilities for enthusiasts are more limitless than ever. In addition, with the latest update it is also possible to play the progenitor of the saga within the last chapter of Microsoft Flight Simulator (which you can buy on Amazon).
All this is possible by choosing to pilot a Diamond DA62, a small twin-engine aircraft which, with this latest update, allows you to use the command console in the cockpit of the aircraft to play the first legendary Flight Simulator from 1982 and the three subsequent games in the series, up to 4's Flight Simulator 1989. This possibility is out of your mind and is a beautiful way to pay homage to the first chapters of this beloved franchise.
This curious content is alone one of the many novelties introduced with the update celebrating 40 years of Microsoft Flight Simulator. A number of new aircraft, both newer and older, have also been brought into the game with this update. If you are interested in discovering all, absolutely all, the news that you can find today in the flight simulator par excellence, just go to the official website of the title and read the latest patch notes.