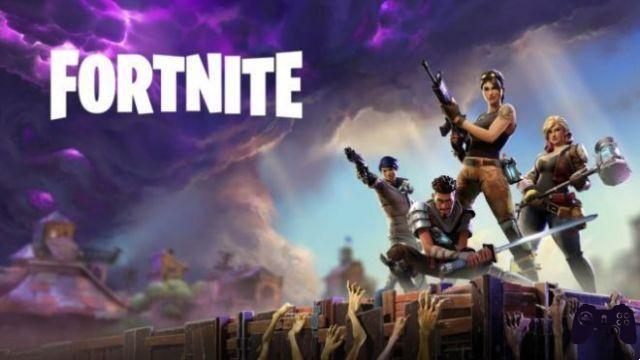 PlayerUnknown's Battlegrounds vs. FortniteOddly enough, even though films like Battle Royale or the Hunger Games trilogy have been very successful in recent years, it took 2018 years for this type of survival game to be released where the goal is to stay alive.
Made popular just like "Battle Royale", in these versions we have two main teams joined by a large number of players: PUBG (by PlayerUnknown Battleground) and Fortnite. Today we will put them face to face to see what they are capable of, PlayerUnknown's Battlegrounds vs. Fortnite: vince uno solo.
Simulation vs Arcade
The first criterion is perhaps the most important: what gaming experience do you want to have? PUBG is more realistic: every move and every shot must be executed with great care. Fortnite, on the other hand, is a more connected arcade with all that it implies - you can jump very high or build structures in seconds.
PUBG is designed for all gamers who want slower gameplay, with a progressive learning curve. Fortnite, for its part, is very fast. At each end of the game, get back in the saddle and go for a ride. It is up to you to see which style of play suits you best.
Unstable rendering and outstanding rendering
The main criticism that can be made of PUBG is undoubtedly its optimization. The rendering is pretty average with a modest setup and we're not telling lies. It will take a good PC for the game to work properly, which is a small disappointment. The advantage? The code is constantly updated, which makes the game always better, far from what it was at launch.
Fortnite, on the other hand, benefits from an exceptional performance on PC. Developed under the Unreal Engine 4 engine, the game works flawlessly on desktop, a whole point in Fortnite's favor. Also, as it is arcade oriented, the fact that the game runs without lag or framerate issues is particularly important.
PC vs console
Although PUBG is already available on Xbox One, its launch on PlayStation 4 is not yet on the agenda and in any case not in close proximity. Fortnite, for its part, is already available for both consoles, that of Microsoft and that of Sony.
Similarly, we can note that on consoles Fortnite it is excellent, which gives it a mini-point in addition to its competitor.
Payment vs free
Here's a key factor for all players: Are you ready to checkout? PUBG pays for itself (about 20 euros), while Fortnite is free but with in app purchases. This means it's free, but some non-mandatory options are sold in-game. Buy, buy and easily exceed the 20 € of PUBG ... by a lot!
PlayerUnknown's Battlegrounds vs. Fortnite: vince uno solo
The latter criterion is as always controversial among players, and must be taken into consideration. In the end, it's up to you to make the final decision!
Further Reading:
Fortnite Mobile on Android: here are the compatible phones
How to Record Fortnite on PC
Fortnite keeps crashing on iPhone - How to fix
Fortnite keeps crashing on PC - What to do
Where to find Marvel bosses in Fortnite: Iron Man, Doom and more