Google could say goodbye to Project Soli on Pixel 5. This is what was declared by Stephen Hall of 9to5Google during the latest episode of the Alphabet Scoop podcast. According to Hall, in fact, the Mountain View giant would be ready to change strategy - after the unsatisfactory sales of the Pixel 4 generation - temporarily abandoning the project behind the Motion Sense.
Big-G's latest smartphones feature a pronounced top edge that houses the Soli sensor. The latter allows you to perform some actions on the device remotely, without touching it, through some gestures and to unlock the smartphone through an advanced face recognition system. Google could remove this technology, opting for a more traditional solution: fingerprint reader under the screen.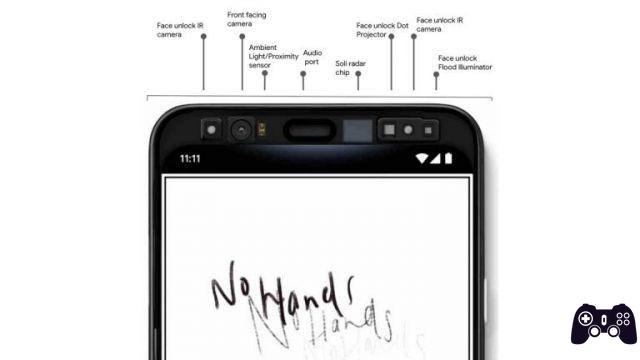 This move would also represent a change of course from an aesthetic point of view. Big-G could finally reduce the marked frames that characterize its smartphones, meeting the trends of the moment (borderless design). Also, the absence of Project Soli could lead benefits on the autonomy of future Big-G products.
The Pixel 5 generation is expected in the fall. There isn't much information about it. What we know - through rumors - is that Google may have chosen Qualcomm's Snapdragon 765G instead of the high-end Snapdragon 865 SoC. Meanwhile, the Pixel 4a is expected shortly on which we have collected all the information leaked in a dedicated article, reachable .
Google Pixel 4 is available for purchase on Amazon. this address.