Bad news for Google smartphone lovers. The Mountain View giant confirmed that Pixel 4a 5G and Pixel 5 will be available in a few select markets. Big-G has chosen 9 countries for its first devices capable of connecting to the new network standard: United States, Canada, United Kingdom, Ireland, France, Germany, Japan, Taiwan and Australia.
Nations like Spain, India and Singapore are being wiped out where Pixel 4a will be available instead, announced yesterday but which will reach the markets only in October. A strange and limiting choice that excludes all those users who wish to enjoy the pure Android experience on a 5G device. The reasons have not been explained but are easily understood.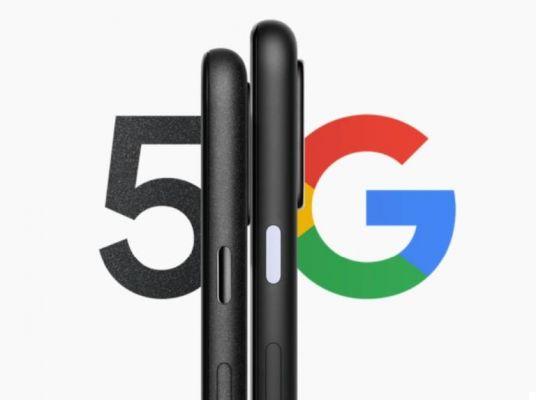 The choice probably depends the maturity of the 5G networks of a specific market. If so, then Google does not consider the networks of the new generation to be mature enough. Or more simply, it could be due to market surveys that could have led Big-G to make certain decisions.
There are still many doubts about the possible technical characteristics. What is certain is that they will be characterized by different sizes, as we can see from the image published directly by Google that portrays the two devices sideways next to each other. The hardware platform could be Qualcomm's Snapdragon 765G for Pixel 4a 5G and Snapdragon 865 for Pixel 5. Again, there are contradicting rumors.
In fact, it seems that the Mountain View giant has chosen it Snapdragon 765G also its top of the range due to the high cost of the processor. The difference between the two could be represented by the use of different materials and the presence of wireless charging. As already mentioned, there are still many points to be clarified even if we will never see them arrive on our market.
The performing OPPO Find X2 Neo is available for purchase on Amazon, through.