Since they arrived on the market, owners of Pixel 4 and Pixel 4 XL have started having problems related to the display.
Some more or less has found themselves dealing with an essential component of the telephone which, in a short time and without the user's fault, was prematurely "damaged".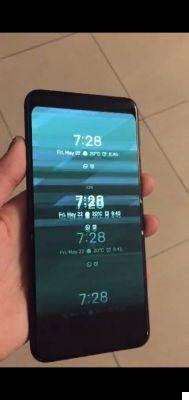 During the course of 2019 Pixel 4 has reviewed display problems very worrying that started from panels that tended to green with little light, arriving at real halos that appeared in particular conditions of color rendering of the images displayed.
Over time, Google has tried to correct the problem, intervening both in a software way with gods Fix both in hardware mode by replacing the entire smartphone if it were under warranty.
Could it have ended here? Absolutely not. Currently Google is following the sequence in releasing the various Beta of Android up to the definitive one which will be the official base of the next Android 11. At this moment the Pixels can run Android 11 Beta 2 and, among a series of improvements and fixes, resurrects problems related to the display in the Pixel 4.
The problem is constant flickering in the worst cases, in the best it appears and disappears. It seems to be derived from a conflict between the Kernel commands and the refresh rate which, on Pixel 4 reaches 90 Hz. The problem gets even worse if we set the black theme on the phone and the applications use a dark gray rather than absolute black, like WhatsApp for example.
Finally, for the series that there is never an end to the worst, some users claim to also have the problem that Google had already fixed a few months ago, the one we were talking about before: the annoying green halo in low light conditions.
If you want an Android One smartphone that is always up to date and with excellent performance, this is Motorola One Vision. You can find it here less than 200 euro.