More than a year has passed since the release of PGA Tour 2K21, thanks to this time frame the boys of H.B. Studios have dedicated body and soul to creating a sequel that lives up to expectations in a market where golf simulators are unfortunately few and not always of excellent quality. With PGA Tour 2K23 the development team promises a more realistic and satisfying approach to this particularly niche sport, have expectations been met? Let's see it together…
More Golf, More Game
This motto, taken particularly to heart by the developers, demonstrates their love for this discipline and the title they produce is the most striking example, new animations, modes, a huge park of licenses that allows us to play on the most famous courses in the world against the strongest golfers in the world, it is no coincidence that we find Tiger Woods as cover man.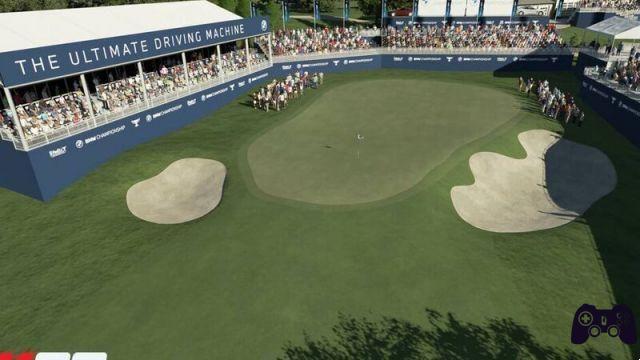 But that's not all, in addition to all these new features, HB Studios promises us improvements to the already existing system MyPlayer, now the cornerstone of all 2K sports titles, as well as a complete overhaul of wind and terrain physics in order to offer a challenge worthy of any golf enthusiast, we could also expect further maps to be released after launch.
On the gameplay side, the title does not differ much from its previous iterations, we have a shot power bar that we must stop at the right point to get the most out of our shot and it will be possible, thanks to the inclination of the mouse during movement, to give an effect to the ball to make life on the pitch easier.
A further addition in this new edition of PGA Tour are the tiebreaker, or the situations in which, in the event of a tie between two players, a further shot will be made to decide the winner between the two contenders.
MyCAREER
As already discussed in our preview, the mode returns in PGA Tour 2K23 career which will allow us to create our own alter ego and begin our adventure in professional golf, starting from minor tournaments up to competing in the coveted FedExCup. Although this mode may seem too similar to that of its predecessor, we find substantial innovations in the creation and progress of our golfer thanks to the addition of skill trees and the possibility of being able to choose an absolutely non-binding initial preset called Archetype to give as of now immediately a direction to our style of play. But the guys from HB Studios didn't stop there, during our games it will be possible to customize the various irons that we will use, which among other things can be used to our advantage since each iron will have its own attributes, there will be unique designs for the balls and of course the most famous sports brands cannot be missing for the various items of clothing.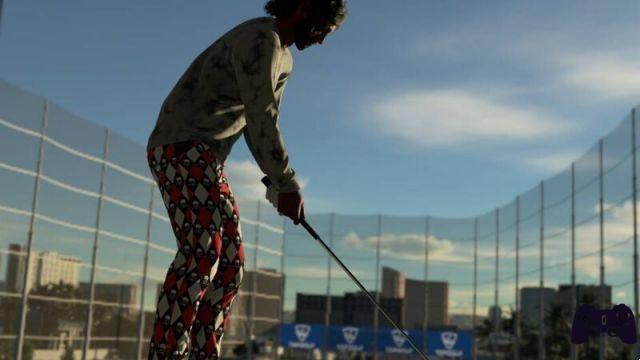 Topgolf and Divot Derby
Another major new feature introduced in PGA Tour 2K23 is the mode topgolf, this variant, which we often see in movies, takes place on a rectangular field called the Driving Range and our objective will be to hit as many targets as possible from a fixed position with a limited number of balls, the further away the target is, the more points we will accumulate.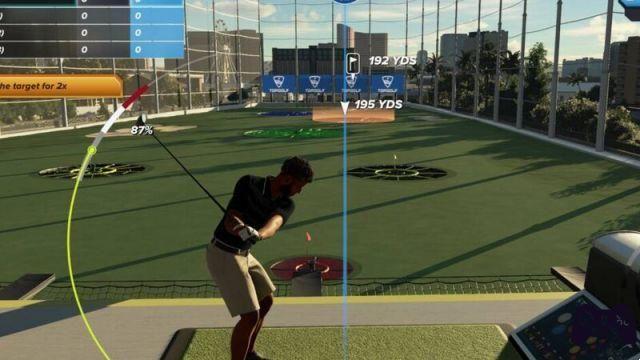 This mode is perfect for training aim and shot power and is therefore also recommended for newcomers to the series who are approaching the world of golf for the first time. It will be possible to compete against the AI ​​but also against 3 other players online so that we can also create a mini tournament with our friends. They also return the mode matchmaking a 3 book and Divot Derby which offer a reduced challenge for those who want to make a quick challenge between friends. One last noteworthy look should be given to the Course Designer mode which offers us the possibility of building the 18-hole course we have always dreamed of and sharing it online with other players.
An exceptional cast
Alongside names of a certain caliber such as the aforementioned Tiger Woods, we find in this title professionals from all eras, such as Justin Thomas, Lexi Thompson, Lydia Ko and Xander Schauffele. This year the developers are very proud to announce that they have obtained the licenses to use the look of two athletes who changed the world of sports forever, we are talking about the NBA stars Michael Jordan e Stephen Curry, the past and present of basketball and always great golf enthusiasts enter PGA Tour 2K23.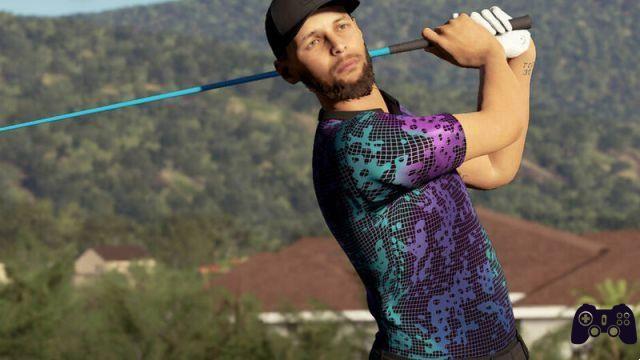 In short, if you are a golf enthusiast, you cannot miss this iteration of the new 2K golf simulator, you will not be disappointed.