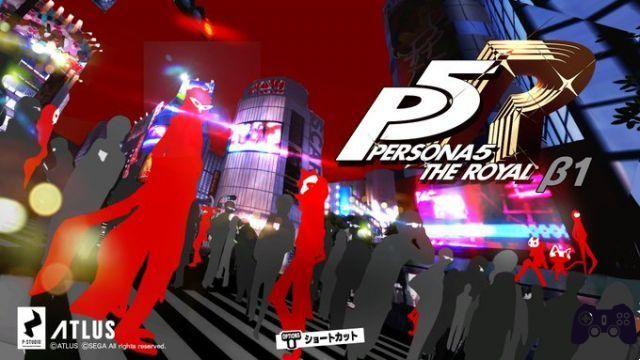 There has been a lot of talk these days about the arrival of Persona 5 in its PC version. With this recent publication, however, some details have emerged that presumably should never have come to light, or perhaps were waiting for nothing else. a modder, digging deep into the title, has discovered some unpublished elements, even central ones, which were perhaps discarded during the development phase.
Like I mentioned earlier, there's a bunch of more unused content in the PC version of Persona 5 Royal.
Starting off, we got early title screens for P5/R!
Persona 5 Alpha 5
Persona 5 Royal Beta 1
The Persona 5 Alpha 5 title screen has early Joker art we haven't seen before! pic.twitter.com/mCRPX85Oct
— Faz (@ScrambledFaz) October 21, 2022
The new port of 5 person, however, will dramatically expand its most classic and loyal user base, transposing an out-of-the-ordinary Jrpg experience to new heights, into an experience that still has so much to offer to fans around the world. The general commercial response has indeed been excellent, with its current sales on Steam immediately confirming the love and value of a growing community.
An early/alternate look of the day change background pic.twitter.com/tV1IRZWclM
— Faz (@ScrambledFaz) October 21, 2022
Returning to the aforementioned modder, known on the web with the identifier of Faz, is currently working on one against "Royal's Cut". Its goal is to restore all the cut content in the 5 person Royal, so as to browse its "production history" or in any case get an idea, even a general one, about the ideas that circulated in the ranks of Atlus during its construction.
Referring directly to his twitter profile, Faz shared some results related to his current goal, sharing the first concept art for, a day and night version background image probably with an initial design, the smartphone interface in 5 person Royal showing the character Akechi with a profile picture of a crow, therefore different from the one we had in the final version of the game, an unpublished version of our Joker, definitely belonging to Alpha 5's 5 person and also a start menu screen, certainly always linked to the Persona 5 Royal development beta, not too dissimilar from the one we all know.
Being in its infancy, such a project, if pursued to the end, could bring to light many other curiosities and extremely tasty production choices for lovers of this title and the series to which it belongs.