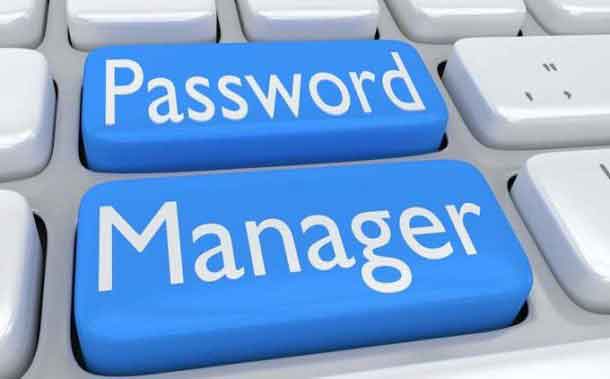 We evaluated dozens of password managers, but ended up testing only a handful, which we trust. Choosing the best is an important decision, so we tested all the best options and chose the ones we would trust to protect our account data. Many of the password managers below offer free and paid accounts, so you can choose one that suits your needs and wallet.
Password security has improved in recent years. Businesses are asking for new passwords on a rolling basis, and you're not allowed to get away with a simple eight-character sentence. Uppercase and lowercase letters, numbers and symbols have become the norm, but even that is not enough.
You cannot use the same password for more than one account so as not to jeopardize your privacy for a single violation. And each password must be as secure as the others. Immense work awaits you, do you want to get by on your own or do you want the help of a password manager?
The answer is simple, it's best to use a password manager. Applications like KeePass, LastPass and 1Password help you with the security of your passwords. All you need is a single secure password to log into your password manager account. The software will take care of the rest.
Dashlane vs Bitwarden: Which Password Manager is Better
These applications generate near-unbreakable passwords for each of your accounts, and because you don't know what these passwords are and their actual identity is encrypted, a hacker cannot access your accounts through your password manager.
How to protect PC from hackers, spyware and viruses
The best password managers for Windows, MAC, iPhone and Android
1. KeePass - Best free password manager
KeePass stands out from the competition for one reason only: it's not cloud-based. Many of the strongest supporters of KeePass argue that storing passwords in a cloud, even via a password manager, is a source of problems.
KeePass eliminates any risk; the database is based entirely on your local disk, although you can sync it between devices through the use of services like Dropbox.
KeePass trades some of the conveniences of other password managers in exchange for customization and flexibility. For example, the password manager is open source. If you compared managers based solely on the attractiveness of their user interface, KeePass would have come in last place. It's not pretty to look at, but it does give users more control over their passwords and security.
KeePass won't take you by the hand or walk you through the process, which makes using it a little tricky for people who aren't that tech-savvy. If you like technology and are comfortable working with more complicated systems, however, KeePass is a fantastic choice.
What to know:
Works with Windows, Mac, Linux, iOS, Android, Chrome and others
More customization, but less convenience
Free
2. LastPass
LastPass works like other password managers. You just need a single master password and the app will take care of the rest. Most importantly, once you set up the program, the process which only takes a few minutes, you can import all saved passwords from various browsers, including lesser known browsers such as Opera.
After importing these passwords, LastPass provides instructions on how to delete them from your computer. The software also provides two-factor authentication, monitoring and other security features to protect you from any problems.
All of the above features are available with the free version of LastPass, but if you choose the premium option you have even more choices available. The premium version of LastPass allows you to synchronize information between your desktop and mobile devices, extending the functionality to a wide range of devices.
If you consider this feature, it is difficult to make a mistake in choosing. The only downside to keep in mind is that LastPass has experienced security breaches in the past, but the company has since done a good job of improving and eliminating any other vulnerabilities.
What to know:
Works with Windows, Mac, Linux, Chrome
The free option has a number of features, but premium expands it beyond a single device
It has had security vulnerabilities in the past now fixed
3Password
1Password is more than just a password generator. Although it stores your username and password, it also provides a password generator that creates secure login information that is immune to dictionary and brute force attacks.
1Password also has a "watchtower" feature that monitors attacks on popular websites and alerts you to any known and ongoing violations. There is also a digital wallet that allows users to store information, developers offer money to anyone who manages to break its encryption.
1Password isn't free, but it comes at a low cost of just $ 2,99 per month. You can save a few dollars by paying annually. And don't worry: even if you cancel your subscription, your data will still be safe. You can sync saved information between devices via any method you choose, but the company specifically outlines compatibility with Dropbox and iCloud.
What to know:
Works with Windows, Mac, iOS, Android
Requires a monthly subscription of $ 2,99
Monitoring features keep you informed of ongoing security threats
4. Dashlane
Dashlane may be the closest competitor to LastPass in terms of features, but there is one obvious downside that loses points from its overall rating: the price.
Dashlane costs $ 40 to $ 60 per year. Although it has a feature-rich free version, the paid version includes most of the features that make the password manager really useful such as syncing between devices.
Dashlane provides you with a password generator, virtual wallet, and encrypted autofill functions. While perhaps not as comprehensive as LastPass in terms of cost-effectiveness, at least take a look at it.
What to know:
Works with Windows, Mac, various browsers
Higher annual price than most of the competition
Similar to LastPass in many ways
Are Password Managers Really Necessary?
Password managers are useful, sure, but you may be wondering if they are really needed. The answer to this question is a simple, resounding yes. Here because. Do you know how to create safe and secure passwords?
12-14 (or more characters in length)
Combination of uppercase and lowercase letters, numbers and symbols
It does not contain easily identifiable personal information such as home address or birthday
No simple words or passwords like [email protected]
Unique passwords for each account
Changed every six months
There is a lot to do, especially if you have dozens of accounts. Even if you create your own passwords, learning them again every six months will become a problem. One of these best password programs does this job for you and completely eliminates the possibility of a keylogger finding out what your password is.
Further Reading:
How to see passwords on android phone
How to delete saved passwords on iPhone
Is a password manager safe?
The best password managers for Android if you are looking to leave LastPass
How to disable the Windows 10 lock screen