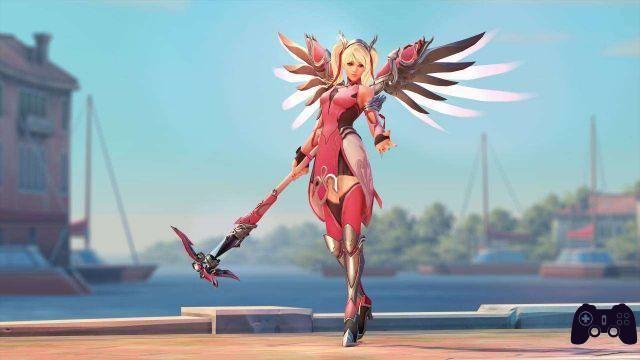 Blizzard Entertainment announces, via press release, that by purchasing Mercy Pink the players of Overwatch raised $ 12,7 million for breast cancer research.
Thanks to the overwhelming generosity of the Overwatch community during the Mercy Pink campaign, we have collected more than 12,7 million dollars with the sale of the special Mercy Rosa model and the charity T-shirt to support the Breast Cancer Research Foundation. This is the largest donation received in a single year from a collaborating company in the 25-year history of the BCRF.
The Mercy Rosa charity model was designed for Overwatch hero Mercy, the game's scientist and "guardian angel", who has dedicated her life to helping others. The limited edition model was available as an in-game purchase, and Blizzard Entertainment donated 100% of the proceeds to BCRF.
In addition to purchasing the charity model, thousands of gamers have shown their support for the cause by purchasing the limited edition Pink Mercy T-shirts, available for men and women, designed by community artist VICKISIGH.
Those who watched the charity streams on Twitch also helped raise more than $ 130.000 in donations, watching videos of 14 Overwatch stars from around the world.
The full recap of Overwatch's Mercy Rosa charity initiative, including fan creations, cosplay, and photos of Blizzard's check delivery to BCRF, is available on our blog.
There is also a very funny video that summarizes the results.

Source