Going beyond reflections about Overwatch 2 and the problems with the Battle Pass, the initial reactions and responses, even from industry critics, seem to bode well for the future of the Activision Blizzard-branded project. Expectations remain as many as doubts, perhaps avoided by the aforementioned new opinions on the matter. Starting right from the previews and early accesses of IGN to PC Gamer and others, who have tried the game for days, their opinions have been in agreement in defining Overwatch 2 a fun game even if not perfect.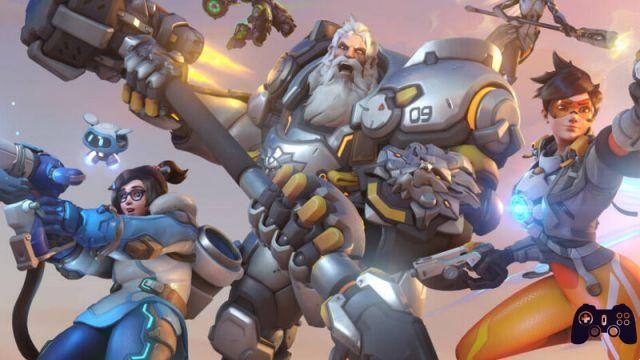 With the review of Simon Cardy (Senior Editorial Producer of IGN) for example, we are faced with a mostly favorable analysis of the Overwatch sequel with only a few little worries about the goal. From his point of view it is an experience that "completely drags Overwatch 2 from the stagnant meta swamp in which its predecessor has found itself in the last two years, however, also denying part of its satisfactory teamwork". Specifically, the 5v5 mode "promotes a more aggressive type of play and gives 1v1 fights more meaning than before" with revamped hero skills. He later wrapped it up by simplifying it to: "If the pertinent question about Overwatch 2 is simply whether it's a fun game, the answer right now is yes."
These, however, were the opinions of his colleagues from other publications: "Overwatch 2″ is fundamentally different from its predecessor in its approach to battle. It's still a shooter for people who don't like shooters," he said Jess Howard for Gamespot, continuing: "The changes to the core gameplay represent steps in the right direction, with new friction points where there were none before though. Luckily things will be added or changed once Blizzard gets more player feedback, so the studio will have a solid foundation to build on."
Among the criticisms a Overwatch 2 but we find the words of Dalton Cooper, which suggests a new approach for Activision Blizzard to the Battle Pass. On GameRant he underlined how the Passes of the title, unlike other giants of the genre, are linked to elements that are too central to the gameplay: "While free-to-play games like Fortnite refrain from putting truly important elements for the gameplay in their Battle Pass, Overwatch 2 blocks new heroes", paving the way for consumption that could impact longtime fans. We remind you that Overwatch 2 uscirà su PC, PlayStation 4, PlayStation 5, Xbox One, Xbox Series X|S e Nintendo Switch il 4 October.