Oppo Find X2 Pro Limited Edition, is this this year's Premium smartphone made to push the features of the top of the Chinese range even further?
It is certain that by placing it even higher, the prohibitive cost will make it absolutely a niche device. But there is an interesting detail. The very high cost could have given way to create the first smartphone with the front camera under the display and, therefore, invisible.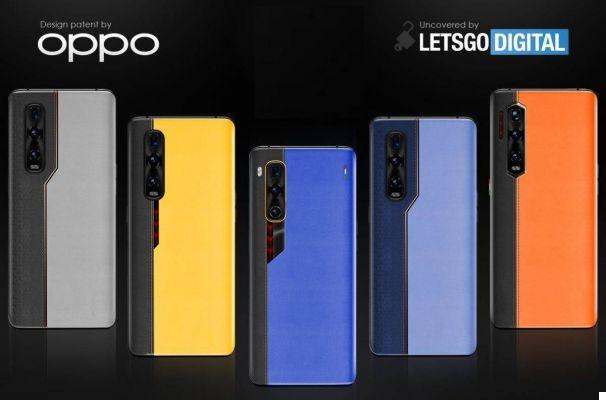 The well-informed website of letsgodigital, a very often authoritative source in terms of forecasts.
Oppo Find X2 Pro arrived on the market last spring and brought with it top-of-the-range features with a camera that has nothing to envy to those of the most famous brands. In support of this thesis, the photographic performances have reached the score of 124 su DxOMark.
Oppo Find X2 Pro Limited Edition is different, as regards the design, compared to the smartphone from which it took the bases. First of all on the side profile we see the power button with the colors of the flag na while the back has different designs, in the photos we can see 3 of them.
The layout of the camera is identical for all models while the position of the Led Flash changes. In two models, on the other hand, there is an unidentified line of red LEDs.
But what is surprising is the design on the front, as there is no trace of the front camera. There are two possible solutions:
The camera is integrated under the display, thus becoming completely transparent. Oppo has been working on this solution for some time but so far it had not achieved acceptable results to be able to propose it in smartphones intended for sale;
The camera is located in a motorized slide that comes and goes as needed, like the first generation Find X.
The other features will be very similar to the Oppo Find X2 Pro data sheet. Generally a Limited Edition model still increases the available memory and RAM available, respectively it could be 512 GB and 16 GB of RAM. The cost? Beyond i 1500 € certainly, but still less than the Oppo Find X2 Pro Lamborghini Edition arrived last May.
Realme 6 is a brand new smartphone, with its 4 cameras it gives really interesting shots. You can find it here .