OnePlus is preparing to announce its new wireless headphones and a well-known tipster has increased the desire by sharing an image of the product.
We do not yet know what the marketing name of the new OnePlus solution will be. Max J., the same who published the image, suggests they might be referred to as "Buds" while another report mentions the term "Pods", also identified in the beta of Android 11 in development for the OnePlus 8 series.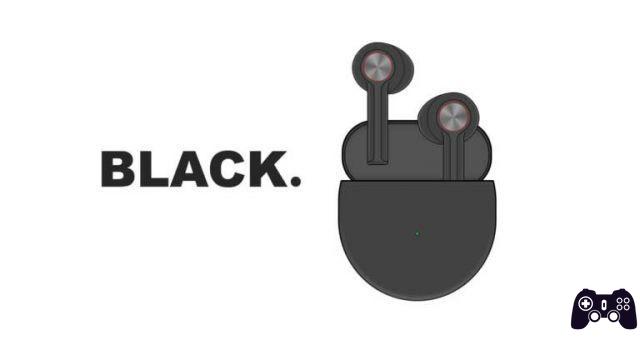 Also in this case the similarity with Apple's AirPods is quite evident, in particular as regards the design, with the vertical stem in evidence and the rounded format that allows you to adapt them to your ears.
The silicone rubber pads should not be present and therefore there should be a single format, perhaps designed specifically to adapt to the different ear cups. The case, on the other hand, is rounded and closer to the solution proposed by Huawei with the Freebuds 3. Also the coloring could be very similar to that seen on the Huawei headphones but it is not excluded that they may differ from the point of view of the hue. Furthermore, it cannot be excluded that they can also arrive in the classic white version.
Externally, at least according to the images, there would appear to be LEDs that would indicate the state of charge of the case, while another internal light would serve to display the autonomy of the earphones.
The launch date is not yet certain, but, most likely, they could be announced in conjunction with a new smartphone, the long-awaited OnePlus Nord and the date indicated would be that of 10 July.
No confirmation has arrived from OnePlus, or at least, not yet but there may be news soon.
OnePlus 8 is available on the Amazon store with over 10% discount.