What until now has been called OnePlus 8 Lite it could instead be recognizable by the name Oneplus z. To spread this hypothesis was the leaker Max Weinbach through a tweet published on his Twitter profile.
We have known for several months now that, during 2020, OnePlus 8 e 8 Pro will be flanked by a third cheapest model. It should be a smartphone from middle band with "premium" specifications. Until now, everyone was convinced that the name "OnePlus 8 Lite" could be chosen. The situation will perhaps be different.
The source referred to it as "OnePlus Z" and said the hardware matched the previous OnePlus 8 Lite render. https://t.co/zB5PN9nQjW
— Max Weinbach (@MaxWinebach) March 28, 2020
This device could in fact represent almost a continuation of OnePlus X. The latter was launched in 2016, but did not achieve the expected success. Unlike this device, the Chinese company's new project could pave the way for a new series. Therefore, a new mid-range device. technical specifications OnePlus Z / 8 Lite might be the following:
SoC MediaTek Dimensity 1000;
Display 6,5-inch AMOLED with 90Hz refresh rate;
48MP, 16MP and 12MP rear camera;
8 GB of RAM;
128 GB internal memory;
Battery from 4.000 mAh.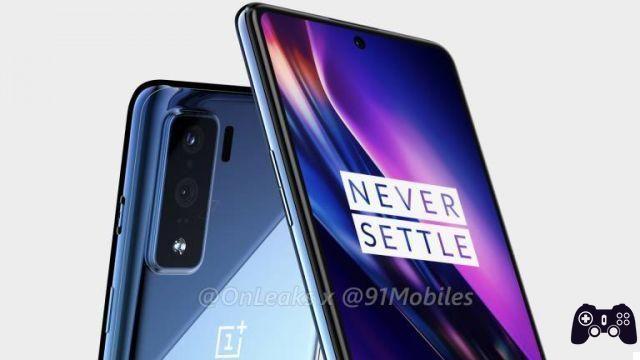 We don't know if this mid-range device will come along with its older brothers next month or if he will wait a little longer. For the time being, the price of the OnePlus Z / 8 Lite could be as high as 400 pounds in England (approx 446 €). It could therefore be placed in a price range where there are already several high-quality models.
OnePlus 7T, with 8 GB of RAM, 128 GB of internal memory and the Qualcomm 855+ SoC, is available for purchase on Amazon. this address.