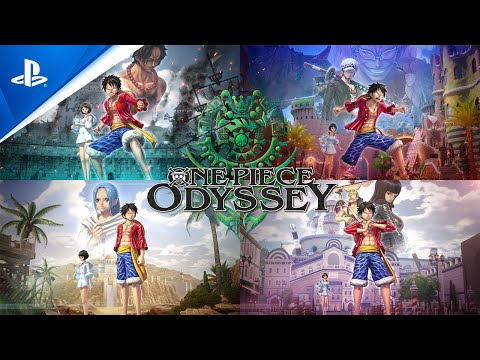 We finally know the release date of the One Piece Odyssey demo. The new Bandai Namco home title will open its doors to the most curious since 10st January, and then officially landed on PC, PS5, PS4 and Xbox Series X / S il 12 of the same month. A new trailer recently released on the web has set everything clear.
One of the major reasons for curiosity about this video game lies in the fact that it not only draws from the gigantic world imagined and created by Eiichiro oda, but aims to expand it with a completely new story. Plus, its RPG-like possibilities are sure to inspire the urge to explore in those brave enough to do so (refer to our preview for more details).
Based both on our experience with the title and on the general comments of the critics of the sector, we suspect that this video game still has a lot to show. The demo serves just that, to give you a first taste of the experience beyond the boundaries of the unexplored sea.
Are you ready to embark on a plot that doesn't want to take into account only the previous experience with the series (manga and anime)? The chances of One Piece Odyssey seem many, as well as the technical potential that the game will offer. And as you prepare to delve into the demo, we remind you, as always, that the experience in game will never be comparable to that of the full title. Any general uncertainties only serve to introduce us into the intricacies of a story with certainly very interesting premises.
We just have to wait for new details regarding One Piece Odyssey, in the hope of having some more revelations to anticipate its official release expected in January.
Before saying goodbye, we also recommend that you drop by on our YouTube channel, where you can find videos dedicated to the videogame world at 360 degrees, with curiosities, goodies and reflections on the sector and the current approach possibilities it offers.