Since Steam made its appearance almost twenty years ago, the PC video game market has changed radically. Valve's platform has undergone a whole series of changes and evolutions, but what has always remained unchanged is its boundless library of purchasable games. From the greatest triple-A works to very low-budget one-man indie games you can find everything, and for a few days now it is also possible to buy the Bible.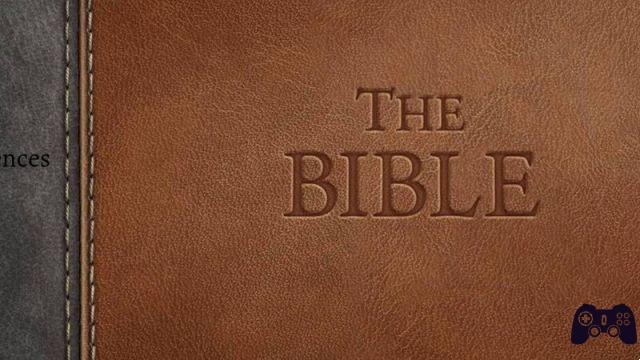 Yes, it may seem strange but a fully digitized version of the Bible has been released on Steam these days. It is not the first time that we are faced with such a discovery, and the mind goes back to when a fully functional digital calculator appeared on the Nintendo Switch eShop. Also in the case of the Bible it is not a real video game, but something more attributable to a eBook.
This software was developed by the Bible Games team, who decided that the collection of religious texts was missing on the Valve platform. As you can see from the official page of this software, we discover that every story and story is possible read freely or in a specific order, also leaving the possibility to write down and save the most important passages.
The curious thing about this digital version of the Bible is that, being present on Steam, it also features a series of achievements to unlock as you progress in reading and complete the possibilities offered by the various menus. Also, if you are interested, know that you can buy this version of the Bible at a discount. This offer is for a limited time and will expire on November 21st, so our advice is to hurry.