Qualcomm did not wait for mid-July (the date it launched its predecessor) and today unveils it to the whole world Snapdragon 865 +.
The new top-of-the-range chipset has been designed to further increase performance and to ensure a gaming experience that is as complete and performing as possible.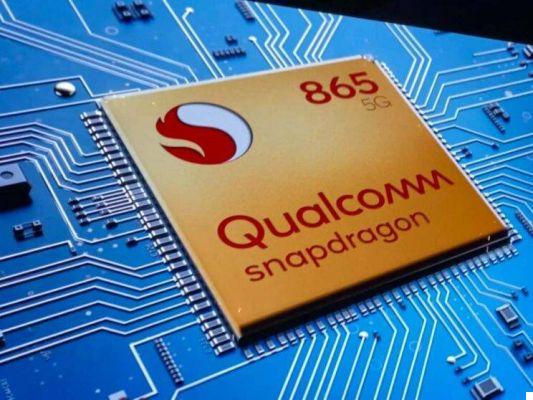 The Snapdragon 865+ belongs to the category Premium Series 8 and, from a good upgrade of the previous processor, it brings hand in hand more computing power and more rendering power.
The Snapdragon 865+ SoC contains it inside Snapdragon X55, is none other than the trade name of the modem RF 5G. It then has the new inside Qualcomm AI fifth generation that generates even faster calculations thanks to new artificial intelligence algorithms.
But comparing it to the Snapdragon 865, what are the differences? We describe them below.
10% increase in clock speed (up to 3,1 GHz) with the Kryo 585 CPU Prime;
10% increase in terms of rendering with the Adreno 650 GPU;
Speeds up to 3,6 Gbps for WiFi transmission.
It is clear how Qualcomm's new SoC is more powerful than its predecessor, but never before has the performance delta been minimal as this year. The new SoC will be used by many Android gaming phone manufacturers but not only. Even the We 10 Pro + should have it supplied in the datasheet.
Furthermore, almost all the top-of-the-range smartphones from now to the end of the year will have it as a SoC and soon we will see the practical and performance side of what difference there will be between the Snapdragon 865 and the Plus model.
If you are looking for a smartphone that does not cost a lot with Snapdragon 865, you can turn to the Poco F2 Pro 5G that can be purchased. here .