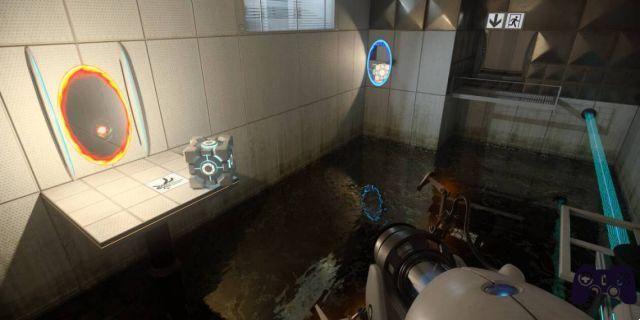 We already talked about it when NVIDIA presented its new video cards, but now we have the proof. Thanks to the release of Portal RTX, some modders are already implementing RTX Remix files within old PC games, giving us a first idea of ​​how real remasters sold at a high price on consoles (and not only) will be able to finally have an alternative.
On the Beyond 3D forum (via ResetEra), several modders have decided to port the included files to Portal RTX in other titles. Among the games chosen, obviously those based on DirectX 8 stand out and the first results are certainly satisfactory. Titles like SWAT 4 and Max Payne look decidedly more modern, with realistic plays of light and reflections.
All this is the result of RTX Remix, the new NVIDIA tool which, however, is not yet available to the general public. The tool will help modders turn older games into real remasters, although obviously at the moment it is difficult to understand how it will work in practice. The team behind the software has not yet announced a release date, but these first results are very encouraging, especially if we consider that they are not native but obtained by exploiting other game files of a title produced using the new technology.
The issue of remastered versions of various games is obviously a much-discussed topic nowadays. Many feel that having to pay full price for one technical retelling of the game is not worth it, while others are in favor of this practice. With RTX Remix, however, there may soon be a valid alternative to paying for the remastered versions of the games. It's still too early to say for sure, but the future looks very encouraging and we can't wait to find out more.
Many other unpublished contents are also waiting for you on our YouTube channel.