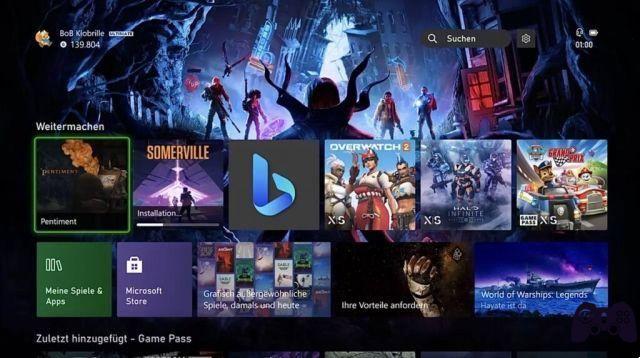 Microsoft and Sony continue to work on improving their consoles, also on the software side. However, the case of Xbox is decidedly particular, given that for years the community has been asking for a change to the Microsoft hardware dashboard. Change that would be in the pipeline by the giant of Redmond, which however does not seem to fully convince the players, as evidenced by various comments posted on various social networks including Twitter.
One of the first criticisms was launched by Jez Corden, Windows Central reporter, who posted a video with a comment highly critical of Microsoft. "The new Xbox dashboard is basically a copy of the Game Pass for TV app. Microsoft not listening to feedback? What's the point of having dynamic backgrounds with this design? There is life beyond Game Pass," Jez Corden tweeted.
Jez Corden's tweet obviously garnered several positive comments. The design issue on Xbox consoles has been around for several years now. Despite various attempts on the part of Microsoft, it seems decidedly impossible to please fans of the hardware. Furthermore, for some time now, users have decided to create their own mock-ups of the dashboard, often obtaining various consents from users, who seem to appreciate fan-made works more than the official ones.
The new Xbox dashboard on the Alpha Skip Ahead basically looks like a mirror of the Game Pass app for TVs.
Does Microsoft NOT LISTEN to feedback here? What's the point of dynamic backgrounds with this design?
Microsoft: There exists an Xbox outside of Xbox Game Pass. pic.twitter.com/Y6Q4vqpiY5
— Jez (@JezCorden) October 27, 2022
If you want to try the new dashboard, at the moment you need to be inside the program that allows you to access the Alpha versions of the operating system of the Xbox consoles. The new design will most likely be available to everyone over the next few months, but at the moment a launch window has not yet been announced. However, considering that we are at the end of 2022, it is very likely that the update will see the light over the next year, but we invite you to wait for further news and updates on the matter.