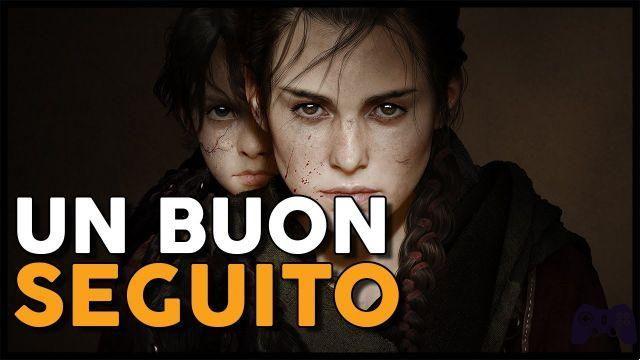 With l'uscita di Requiem, many probably thought that Asobo Studio was working on a trilogy for A Plague Tale. Nothing more wrong: as revealed by the development team, in fact, at the moment in France they don't have any kind of plan to extend the game beyond this second chapter, which debuted today for PS5, Xbox Series S, Xbox Series X and PC and of which you can read our review at this address.
In an interview with the PlayStation blog, game director Kevin Choteau talked about the possibility of seeing a third installment of the series. Possibility that for now seems decidedly remote. "For now we have written the final word, but the door is never completely closed", Choteau's words declared during the interview. There must be conditions to work on a possible third chapter and the first, as often happens in these cases, is the reaction of the players.
"We have to see the players' reaction before deciding anything. They are the ones who drive our production and if they probably didn't love what we did we will make something else". Clearly there must also be the will of the development team for the third chapter of A Plague Tale and above all the desire for Focus Home Interactive to return to play the role of publisher for such a project.
At the moment, therefore, it is still too early before being able to comment on a third chapter. Despite this, it is not excluded that having only two installments in the series is necessarily bad. If Asobo Studio will no longer have original ideas on how to continue the story, it is always better to stop before you can "ruin" the experience that players have had with Innocence and Requiem. Keep following Tom's Hardware for all the news and upcoming announcements from the world of video games.