Six years after its original release, No Man's Sky is a totally revolutionized game. The developers have spent years providing players with content and constant patches to fix all the issues released at launch. Now, in fact, the Hello Games title is experiencing a new spring and is ready to introduce some new features over the next few months.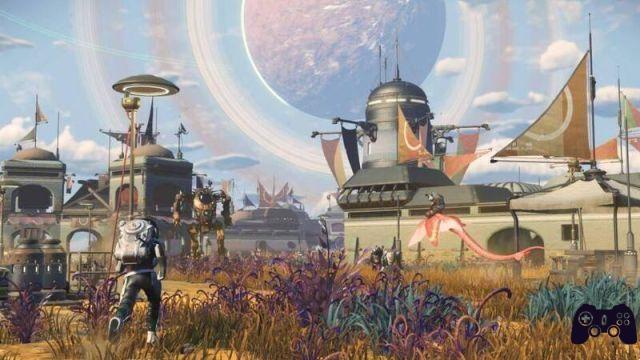 During an interview released for Polygon, Sean Murray, founder of Hello Games, wanted to have his say on the past six years and on the future of gaming. The evolution of No Man's Sky, in fact, can be attributed to the passion and constant commitment of the developers but also to the fans. Murray claims that one of his first daily activities is to read players' emails in order to receive as much feedback as possible and understand what to improve in the game. While we expect his team to want to move on to other projects at some point, the continued passion of the developers is also critical to the game.
Precisely for this reason, No Man's Sky is destined to still receive a lot of content and reach an ever-increasing number of people. This will happen through a port that will also allow Nintendo fans to try the game on their Switch and thanks to some new and full-bodied updates. Simultaneously with the arrival on the portable console, in fact, Hello Games will also launch the 4.0 update. The contents of this update are not yet clear but it shouldn't be one of the most substantial patches for the game.
No Man's Sky port to Nintendo Switch (you can pre-order it on Amazon) is scheduled to launch on October 7, 2022. Patch 4.0, as mentioned, should arrive on all platforms on the same day. Finally, to conclude the interview, Sean Murray says that the average time dedicated to the title by fans has increased over the course of these six years, going from 22 to about 32 hours per player.