No Man's Sky, over the years, has had an extraordinary evolution that has led to what appeared to be one of the biggest flops in the history of video games to become a title that still fascinates thousands of players today. After the recent updates that have enriched Hello Games' space adventure with new content and bringing it to Switch, the studio seems ready to reach virtual reality as well.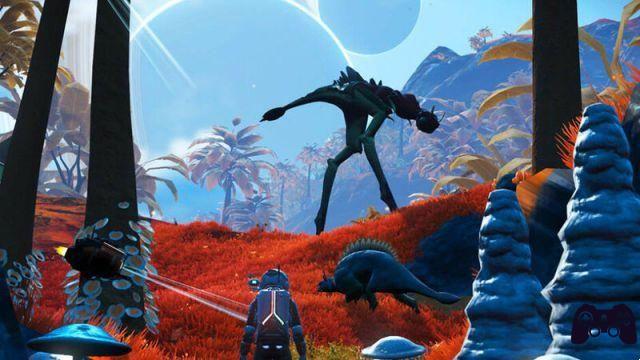 Indeed, Hello Games has confirmed that the PS VR2 version of No Man's Sky will be available at the launch of the new Sony hardware. The news was anticipated by an error that saw, for a short time, the official page of the game on PlayStation announcing that the VR version would arrive in February 2022. Since, evidently, this is not possible, Eurogamer has received the confirms that the title will arrive instead in February of 2023.
In a recent interview, in fact, the developer confirmed the launch date and added some details on this update for No Man's Sky (you can buy it on Amazon) in VR. The update, in fact, will be totally free for all players who own the current versions on the market. Furthermore, according to Hello Games, the PS VR2, thanks to its innovative technology and its new controllers, will be able to push the experience offered by the game to the maximum.
Therefore, the VR version of No Man's Sky will be ready for February 22, 2023, in correspondence with the launch of the new Sony viewer. However, considering that the price of the PS VR2 are quite high, some gamers may have concerns. In fact, the viewer will cost €599,99 in its standard version, with the possibility of purchasing an exclusive package that also includes Horizon Call of the Mountain at a price that reaches €649,99. Since, in fact, the device will cost more than the console that will support it, its immediate success is not at all obvious.